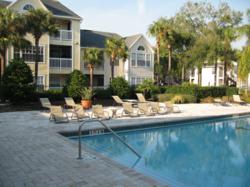 It is no secret that Florida like some other states in the USA has been hit by waves of foreclosures in recent years and many people are currently having to rent their homes, even though it is not financially beneficial to continue to do so
(PRWEB UK) 15 August 2012
Investors should be looking at Florida Property as having good potential for capital growth according to Colordarcy.com.
Finding a property market with high capital growth potential isn't easy, added real estate investment firm Colordarcy.com. Most economies in the world are either in recovery, slowing down or at a standstill yet there is a part of the USA where it is now possible for investors to increase their profits from property investment.
Loxley McKenzie Managing director of Colordarcy.com said "It is no secret that Florida like some other states in the USA has been hit by waves of foreclosures in recent years and many people are currently having to rent their homes, even though it is not financially beneficial to continue to do so for more than three years.
Yet these reluctant tenants have no choice because for now they, like most other reluctant tenants, cannot get the finance to buy their own property"
The 'sunshine state' also happens to be a place where property prices have fallen dramatically since 2008 and are only now on the road to something like realistic value.
As one recent analysis by Real Estate website Zillow.com has pointed out, for many people in Florida, buying a home actually beats renting in three years or less (Source: ABC News)
For tenants of property in Fort Lauderdale, the ratio is even less at just 2.8 years.
The analysis looked at the break-even point or the amount of time it takes before owning a home becomes better financially than renting.
What is unlikely to come as a surprise to those who have already invested in property in South Florida is that it takes just 1.6 years to reach the point where it is better to rent.
So in counties like Miami Dade, you have a lot of people paying more rent per month than they would like.
For investors, however, the big price falls that came with the housing bust and the rise in rental rates have made Florida property a magnet for those seeking higher capital growth than they might get elsewhere.
With the rent covering the mortgage it is easy to imagine investing in a tenanted apartment in Florida that will generate the kind of income that will cover mortgage payments and leave some considerable profits in a shorter period than investors might find in other locations.
So according to Colordarcy.com, investors can also look forward to maximising growth and returns as property prices continue to recover to something like their true value.
Notes to the editor:
Colordarcy is a leading property investment company that specialises in finding positive cash flow investment properties worldwide. Colordarcy investment property portfolio includes some of the best properties for sale in Brazil, Florida, Turkey and the United Kingdom.
For more information, supporting pictures or logo artwork, please contact:
Brett Tudor
PR Manager
Tel: +44 (0) 207 100 2393
Email: press(at)colordarcy(dot)com
Web: http://www.colordarcy.com/