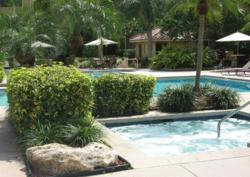 We are into well into September and most investors in Europe and the US are back from their holidays. Two things have changed since they have been away, stock markets are up and so are Florida house prices – but I think Florida Property is the best bet
(PRWEB UK) 24 September 2012
Loxley McKenzie, Managing Director of Colordarcy.com comments, "We are well into September and most investors in Europe and the US are back from their holidays. Two things have changed since they have been away, stock markets are up and so are Florida house prices – but I think Florida Property is the best bet for the long term."
According to analysts at Colordarcy.com, there have been several events lined up in September that could have an impact on investors; not least governments around the world considering extending their quantitative easing programmes or in lay person's terms pumping more money into their economies to keep things on track.
When governments have decided to pump extra money into their economies this has helped calm the stock markets and kept economies growing and out of recession, at least in the U.S. The downside is it also stokes inflation and inflates stock indices according to Colordarcy.
McKenzie added, "This is not necessarily a bad thing for property investors who are investing money in hard assets like Florida property. For stocks and shares investors, it makes things a lot less certain with the fear always lurking that they are floating on a sea of cheap money.
It also makes things a lot less certain for savers who see their savings suffer badly from a combination of low interest rates and inflation. Anyone who puts money into most savings accounts is actually losing money unless it pays very generous interest.
Also as investors well know, time and time again we have seen stocks rise and fall with every piece of good and bad news. This month a lot depends again on what happens in Europe, will the German government accept EU bailout plans for example?"
Meanwhile in the US, Florida property prices are on the rise again and faster than anybody expected even as the economy moves slowly on the path to recovery (Source: Global Property Guide). According to Colordarcy, low stock levels and those same low interest rates are what is making Florida property such an attractive alternative to stocks and shares or putting money into savings accounts.
When it comes to the so-called 'underwater mortgages' i.e. those home owners who owe more to the bank than their property is worth, the percentages are still high at 43% in Florida (Source: Florida Association of Realtors September 2012). This will continue to hold owners back from putting their homes on the market.
This in turn puts further pressure on stock and it is a good bet say Colordarcy that investors can make a good return on Florida property by investing now.
Notes to the editor:
Colordarcy is a leading property investment company that specialises in finding positive cash flow investment properties worldwide. Colordarcy investment property portfolio includes some of the best properties for sale in Brazil, Florida, Turkey and the United Kingdom.
For more information, supporting pictures or logo artwork, please contact:
Brett Tudor
PR Manager
Tel: +44 (0) 207 100 2393
Email: press(at)colordarcy(dot)com
Web: http://www.colordarcy.com/