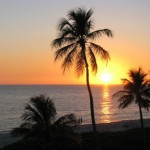 Comparing an investment in Atlanta property to an investment in Florida property is a bit like deciding between a Ford Mondeo and a Dodge Charger
(PRWEB UK) 2 April 2012
The latest U.S housing data indicates that Florida and Atlanta are becoming popular with investors, however Florida offers better prospects for short term capital growth according to Colordarcy.com, which is confirmed by data from the latest S&P Case-Shiller index.
Loxley McKenzie Managing Director of Colordarcy.com comments, "Comparing an investment in Atlanta property to an investment in Florida property is a bit like deciding between a Ford Mondeo and a Dodge Charger.
I believe both will get you where you need to go, however one of them has the potential to get you there faster, and with more thrills and spills in your journey along the highway. Atlanta property values don't rise as fast, at least if investors look at the historical figures."
An average 4.56% per annum growth in Atlanta since 1981 (Source: S&P Case Shiller) should go some way to providing evidence of consistent capital growth, it is just that property investors need to wait a long time for it according to Colordarcy.com. Compare this to the Florida average of around 6% and it is safe to say that if buyers are looking for price growth potential, then this is the state to be in.
Experts at Colordarcy.com are keen to point out that When buying a tenanted apartment in Atlanta, Florida or anywhere else property investors will need to make sure that there are enough tenants around. Also that they are not too spoilt for choice.
This is where reliable, dependable Atlanta comes in. The city is the travel and business hub of the Southeast U.S.A and to home to one of the world's busiest airports. This ensures a ready supply of tenants close to these business districts.
Colordarcy.com analysts state that it is also 50% more expensive to rent Atlanta property than it is to buy and with property prices as low as they are at the moment, net yields of 12-16% are perfectly possible.
Greater Atlanta area has been the fastest growing metropolitan market in the U.S. for the past decade (Source:Forbes magazine) so not surprisingly Forbes Magazine has ranked it as the number 1 rental market in the US and the 4th most affordable.
Florida on the other hand also has a promising platform that will help you achieve a good return on your investment. It is the fastest growing US State with net migration of 350,000 every year.
Add to this strong demand from those retiring in record numbers and flocking to the sunshine state to invest in second homes and the expected growth in industry and migration should increase.
Yet despite its popularity and broad appeal net rentals average less in Florida than Atlanta at 6-8%. So for good cash-flow, it may well be more difficult to find property that pays for itself in Florida.
Which one investors ultimately choose should really depend on appetite for risk. For better capital growth prospects supported by a good rental market, then Florida tenanted property is the way to go.
If on the other hand investors are prepared for the long-term and enjoy some exceptionally high rental returns along the way, then Atlanta is best.
Indications are that the market has reached its bottom in Florida and Atlanta according to http://www.colordarcy.com, which will do no harm to the long term returns investors can get from these markets.
Notes to the editor:
Colordarcy is a leading property investment company that specialises in finding positive cash flow investment properties worldwide. Colordarcy investment property portfolio includes some of the best properties for sale in Atlanta, Brazil, Florida, Turkey and the United Kingdom.
For more information, supporting pictures or logo artwork, please contact:
Steve Billing
PR Manager
Tel: +44 (0) 207 100 2393
Email: press(at)colordarcy(dot)com
Web: http://www.colordarcy.com/