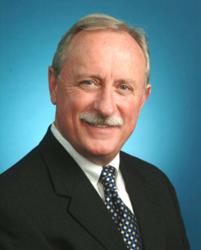 "Unfortunately, GenY also has become known as Gen Debt. Step into a financial hole when you're young, and it's hard to get out." -- Jared Cahill, CEO, On Your Way
DALLAS, TX (PRWEB) March 13, 2012
When GenYs are financially sound, they also are likely to be socially sound, contends Jared Cahill, CEO of On Your Way (OYW) of Dallas, a reward-based web program that helps credit unions attract, engage, educate and retain Generation Y (ages 18-32) members.
In a Feb. 25 TV interview Cahill and Shama Kabani discussed GenY's financial skills. (http://www.the33tv.com/videogallery/68381782/News/02/25/12-on-your-way#pl-64047371) Kabani is a leading voice on social media and technology trends, who hosts "Socially Sound with Shama" on CW33-TV, serving the Dallas-Fort Worth market.
"Every day, I'm asked for my recommendations on the best tech products out there," says the TV commentator, who has won numerous accolades and awards in the tech and business industries.
The program focused on the online education of less-than-financially savvy young adults by On Your Way, "a company that is doing well by doing good," Kabani said.
Kabani (in photo), who has been labeled "Dallas' Digital Dynamo," travels the world talking about social and technology trends. Only 26 years old, the University of Texas graduate is CEO of The Marketing Zen Group of Dallas and author of "The Zen of Social Media Marketing," an area in which many credit unions are eager to gain traction.
"Unfortunately, GenY also has become known as Gen Debt," Cahill told the TV host. "Step into a financial hole when you are young, and it's hard to get out."
Asked by Kabani to distinguish credit unions from banks, Cahill responded: "They have distinct advantages. Credit Unions are a cooperative, not for profit, so rates are better, and they're focused on customer service and relationships."
On Your Way partnered in January with MoneyU of Rockville, MD, an award-winning financial game, to help improve the financial skills and well-being of credit unions' GenY members.
Credit unions can now cost-effectively offer the online, game-based MoneyU course to their GenY members and member-prospects in a variety of packages available through On Your Way.
The attractive pricing from MoneyU allows credit unions to generate fee income on the course.
Kabani and Cahill (seen at left) agreed that too many young adults – "through no fault of their own" – are not learning in school, at home or even in college how to effectively handle their money in these economically challenging times.
MoneyU presents in simulations the financial decisions and tasks relevant to GenYs, he explained. The self-paced course covers such essential financial skills as understanding a cardholder agreement, comparing car loans and eliminating debt.
With widgets and simulations, users develop skills in just six to eight hours that would take 30 hours in a traditional classroom. Empirical outcomes show that 80% of MoneyU learners flunk the pretest, but 98% pass the post-test, he noted.
"By completing the course, GenYs become more financially capable, more likely to spend prudently, to use credit wisely and to build wealth," Cahill emphasized. "Credit unions pride themselves on building respectful relationships with their members. We want to help GenYs establish relationships with credit unions, which demonstrate as an industry their willingness to invest in their members' long-term well-being.
The OYW website provides GenY members/visitors with current and relevant financial information and tools for making informed financial decisions and rewards visitors with valuable prizes for activities there, thus building loyalty and retention.
The marketing firm offers targeted direct mail campaigns and opt-in e-mail educational and lifestyle messages that take only minutes to read or view. The material is branded to each credit union, and maintenance typically takes less than 30 minutes a week by a credit union staffer.
"Through our joint efforts, we can turn young adults into financially literate borrowers," he told Kabani. "Credit unions can make better-qualified loans and lower delinquencies for this fiscally challenged demographic."
About On Your Way:
On Your Way's credit union co-branded websites provide attractive, straightforward, just-in-time articles and videos tailored to the needs and circumstances of GenY. Fresh daily content is branded exclusively and individually to credit unions in 37 states and Canada, with assets of $24 million to $2 billion. On Your way, founded in 2008, offers brief, live e-tours. For more info: http://www.onyourwayinfo.com or call 214-960-0761.
About MoneyU:
MoneyU was developed expressly for GenYs by Griffin Enterprises, with outstanding, independently-validated results. More than 12,000 persons have successfully graduated. Just months after its debut, MoneyU won critical acclaim from Tech&Learning as one of the "Best Education Offerings" of the year. MoneyU's results have been independently evaluated by assessment expert Dr. Jack Naglieri, who found the program "significantly effective." For more info: http://www.moneyu.com or call 877-669-7648.
FOR MORE INFORMATION OR INTERVIEWS:
Jared Cahill, Co-founder & Partner, TBA Marketing, LLC, dba On Your Way, Dallas TX, 214- 960-0761; jared(at)onyourway(dot)com
Katherine Griffin, Founder and CEO, MoneyU, Rockville MD, 877-669-7648, KathyGriffin(at)MoneyU.(dot)com
Preston F. Kirk, APR, Kirk Public Relations, Austin, TX, 830-693-4447; kirkpf(at)verizon(dot)net