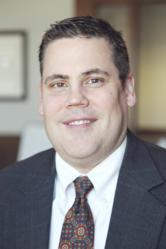 Most investors are under-allocated to what we believe is one of the most interesting investment opportunities.
Salt Lake City, UT (PRWEB) October 24, 2012
Grandeur Peak Global Advisors released a new white paper today titled "The Case for Global Small Cap Investing." The team at Grandeur Peak broke off from Wasatch Advisors in 2011 to found Grandeur Peak as a boutique investment firm focused on small and micro cap companies globally.
Mark Siddoway, CFA, CAIA, compiled and authored the new white paper to help investors understand both the opportunity within the small cap market globally and why this compelling niche is likely to remain attractive for years to come. Mr. Siddoway has spent most of the last decade as an asset allocator in the Investment Office at Lehigh University and at Utah Retirement Systems. Prior to that, he was a fixed income portfolio manager. Mr. Siddoway joined the Grandeur Peak team in 2011 because of the unique investment opportunity presented by small and micro cap firms around the world, at a time when the global economy appears likely to remain challenged for an extended period.
Said Mr. Siddoway, "The case for global small and micro cap investing is pretty simple: There is a very large and growing opportunity set and the success of each company is tied primarily to company-specific factors rather than the macro economy. The rapidly growing middle class outside of the U.S. will continue to create a large wave of demand for these firms over the coming decade. Yet, few professional investors can make the business model work to cover this sprawling segment. Consequently, most investors are under-allocated to what we believe is one of the most interesting investment opportunities."
About Grandeur Peak Global Advisors:
Grandeur Peak Global Advisors is comprised of a highly seasoned and collaborative research team taking a bottom-up approach to investing using disciplined global screening, rigorous company due diligence, and close attention to valuation to find what we believe to be the best investment opportunities around the world. Our bias is towards small and micro cap companies because we believe we can find faster growth among these firms, and often at better valuations due to the lack of analyst coverage. Grandeur Peak Global Advisors, LLC is an employee-owned investment adviser headquartered in Salt Lake City, Utah and registered with the Securities and Exchange Commission under the Investment Advisers Act of 1940.
###
Investing in foreign securities entails special risks, such as currency fluctuations and political uncertainties. Investments in emerging markets are subject to the same risks as other foreign securities and may be subject to greater risks than investments in foreign countries with more established economies and securities markets.
An investor should consider investment objectives, risks, charges, and expenses carefully before investing.
CFA® is a trademark owned by CFA Institute.