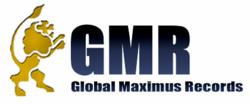 Our Executive Producers get all the credit, we actually care about our artists
Las Vegas, Nevada (PRWEB) February 02, 2012
Global Maximus Records, (GMR) has been nominated by New Music Weekly Magazine for "Independent Label of the Year" for the second straight year.
In 2011 Global Maximus provided back-to-back #1 chart toppers on the music magazines Top 30 in Country Music while acknowledging GMR artists in 'BadHorse' performing both singles.
'BadHorse' is also nominated for 'Single of the Year' for their emotional military tribute song in 'My Little Man' and for 'Country Group of the Year' for 2011.
In 2010 'BadHorse' won 'Best New Group of the Year' which set the course to accomplish reaching two more number one hits on the New Music Weekly Charts in 2011 following the debut single 'Mississippi Rain' making it to #1 in 2010.
"We are honored to be recognized for our hard work and dedication to artists development. All of our artists have all the tools to be successful and they each will become what their hard works have produced." states Randall James, CEO
"Our Executive Producers get all the credit. We actually care about our artists and we're finding that to be a refreshing difference from the normal business of music." James concludes
Global Maximus Records currently has sixteen (16) artists under long term contract. As Badhorse rides into stardom joining urban legends CAMEO, many emerging artists from all genres' are due to release their first singles and EP's into the new Keys2cash program.
The program provides loyalty rewards in music/video downloads as part of the new hotel and retail consumer platforms. A new artists is featured each month and Global Maximus is responsible for feeding content into the systems.
Global Maximus is currently working on supporting production of an upcoming pay-per-view "Live" from Boca Raton, Florida. The event which will be promoted nationally as part of a public service movement and will target teens encouraging anti-text habits while driving.
What we do know is that eighteen teenagers across the United States will die today from texting and driving. Teens are not supposed to die like this and they do not have to die and this will be sang loudly from the stages to the world watching on. It's a message that easily represents a total corporate common sense responsibility to encourage showing up to the events, alive!
For More Information on GMR visit http://www.MusicatGMR.com
###