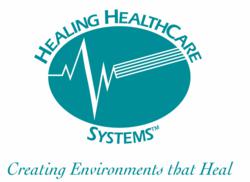 Reno, NV (PRWEB) August 16, 2012
Healing HealthCare Systems, Inc. is celebrating its 20-year anniversary of producing the premier evidence-based 24-hour relaxation patient television programming, The C.A.R.E. Channel (Continuous Ambient Relaxation Environment), which features stunning nature imagery accompanied by original instrumental music, has been shown to reduce the negative impact of hospital noise, enhance pain management protocols and optimize the patient experience. C.A.R.E. with Guided Imagery, a supplement to The C.A.R.E. Channel, provides guided narratives specifically for the inpatient setting and diverse levels of acuity. More than 700 leading hospitals, hospices, and long-term care providers turn to The C.A.R.E. Channel to create highly effective healing environments that benefit patients, families and staff. Customer retention is over 94%, and the number of C.A.R.E. subscribers continues to grow.
"At a time when healthcare providers are more dependent than ever on creating the highest levels of patient satisfaction for their funding, The C.A.R.E. Channel and C.A.R.E. with Guided Imagery are used by clinical staff to achieve their goals in providing the best patient care. For twenty years, C.A.R.E programming has transformed care at the patient's bedside by promoting restfulness and sleep, supporting pain management modalities, reducing noise and stress, and improving patient satisfaction. We continue to look for new ways to improve the patient experience," said Dr. Susan Mazer, President and Co-founder of Healing HealthCare Systems.
"The C.A.R.E. Channel has been an integral part of our 'Supportive Care' for all patients and families in our hospital, providing relaxing music and a relaxed visual ambiance for many different levels of care. Patients use The C.A.R.E Channel as a life line to 'connect' to the beauty of the world outside and the familiar natural surroundings that they know, instead of the alarms and bells that can be distressing to patients. ALL healthcare settings should offer The C.A.R.E. Channel," remarked Wendy Terry, RN, BSN, OCN, Palliative Care Coordinator, CHRISTUS Hospital-St. Elizabeth.
"Creating a hospital environment that truly embraces the healing of mind, body and spirit requires thoughtful choices. The C.A.R.E. Channel is one of those choices. The soothing instrumentals and beautiful vistas have a calming, restful effect enjoyed by patients, visitors and staff," said Sue Korth, Vice President and Chief Operating Officer, Nebraska Methodist Women's Hospital.
"The C.A.R.E. Channel is a wonderful addition to a hospital. Not only is it peaceful, serene, and beautiful, it helps heal the body, mind and spirit. I especially love the calming nighttime programming," enthused Courtney Smith, patient who experienced The C.A.R.E. Channel during a recent hospital stay.
Healing HealthCare Systems, Inc. was founded in 1992 by Susan Mazer and Dallas Smith, two acknowledged pioneers in the use of music as environmental design for healthcare settings including acute care, long-term care, hospice/palliative care, cancer centers, children's hospitals, and rehabilitation facilities. Healing HealthCare Systems produces patient television programming, develops support products, and provides educational training programs that are designed to improve the patient experience, mitigate the harmful effects of hospital noise, enhance pain management protocols and comfort a diverse patient population.
Healing HealthCare Systems was listed among the Inc. 5000 fastest growing small businesses in the US last year.
For further information contact, Haydn Bertelson, Executive Vice President, Healing HealthCare Systems, Inc.,700 Smithridge Dr. Suite A102, Reno, NV 89502 Phone 775.827.0300 Fax 775.827.0304
# # #