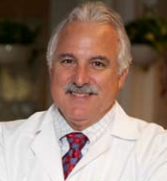 In Heartworks' cardiovascular rehabilitation program, we help patients establish patterns for new, healthier approaches to life.
Santa Rosa, CA (PRWEB) September 24, 2012
At NCMA's FountainGrove HeartWorks in Santa Rosa, CA, patients recovering from heart related health problems receive closely supervised, personalized care from cardiologists, nurses, and cardiac exercise specialists. HeartWorks is the only in-house cardiovascular rehabilitation program in Northern California that has a cardiologist on call at all times. NCMA's HeartWorks is housed in a modern, state-of-the-art facility where physicians, nurses, and cardiac exercise specialists actively participate in patient rehabilitation. This synergistic approach ensures patient safety and enhances the rehabilitation process.
HeartWorks Cardiac Rehabilitation treatments are conducted in progressive phases designed to keep patient morale and motivation up, while also producing great patient outcomes. Phase I includes the education and guidance the patient receives while in the hospital, or from a HeartWorks physician before entering the program. In Phase II, patients participate in fully monitored, individualized exercises and education programs for 3 to 12 weeks, during normal business hours.
Phases III and IV are offered in partnership with The Center for Well Being, the North Bay's premier health education and wellness center. Phase III offers a supervised program to help people with a history of cardiac disease improve their wellness with a series of two 75-minute sessions per week. Phase IV consists of a long-term, patient-managed commitment to living a healthy lifestyle for prevention of heart disease. Patients that follow up their rehab with Phase IV use their skills attained in earlier phases to make healthy choices, and they have access to HeartWorks health educators for further advice.
It's no secret that the most important things people can do to improve or maintain their heart health are to eat right, and to exercise often. The HeartWorks care team provides guidance to help patients understand what nutrition their bodies need to function properly, and how their bodies perform during physical exercise. To achieve this goal, the HeartWorks care team provides education on healthy dieting, and conducts medical assessments of patients as they exercise, including EKG monitoring, blood pressure measurement, oxygen saturation and body composition.
HeartWorks Program Director Dr. Thomas E. Dunlap, MD, FACC, Cardiology, is the Regional Director of Cardiac and Vascular Services at Santa Rosa Memorial Hospital, as well as the Director of the Cardiology Division of NCMA, and the Chairman of the Endovascular Committee of Sutter Medical Center of Santa Rosa.
"In the HeartWorks Cardiovascular Rehabilitation Program," Dr. Dunlap explains, "we help patients establish patterns for new, healthier approaches to life. We know from experience how much of an impact a positive attitude can be on a patient's recovery, and we become personally involved with motivating our patients as we get to know them during their rehab. The phases in the program improve patient strength, stamina, and confidence level, and provide the necessary health education to get patients back to the lifestyles they want to lead. Many graduates claim they feel better now than they have felt in years."
Since 1975, NCMA Cardiology has offered comprehensive, innovative, and cost-effective health care to its patients. Dr. Dunlap specializes in cardiovascular disease, peripheral vascular and endovascular medicine, interventional cardiology, as well as pacemaker implants. Click here to read Dr. Dunlap's article on the HeartWorks Cardiovascular Rehabilitation Program in NCMA Healthy Insights Magazine.