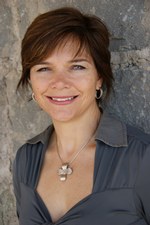 Sustainable development consists of three pillars: economic development, social development and environmental protection.
Washington, D.C. (PRWEB) April 30, 2012
The Security and Sustainability Forum announces its free May 10th webinar on "Increasing Collaboration to Build a Sustainable Future", co-produced by the Association for the Advancement of Sustainability in Higher Education (AASHE).
The webinar will include a background on the Rio +20 sustainability conference and what the UN hopes to accomplish there, followed by a briefing on the US Federal Government sustainability research goals. A panel of academic and industry thought leaders will then discuss how to increase their cross-sector collaboration, in light of the Rio +20 goals and the government's sustainability agenda.
The webinar is on May 10, from 1:15 PM to 2:45 PM EDT. Register for free.
Listen to Dr. Paul Rowland, Executive Director of AASHE and the session moderator explain in this 3 minute interview what the webinar audience will learn about current sustainability planning, and the importance of the discussions he will moderate to spark some new thinking on sector collaboration to build a sustainable future.
The panel of experts include:
1. Carpentier, Sustainable Development Officer in the UN's Department of Economic and Social Affairs, will present the background for the Rio +20 conference
2. Alan Hecht, Director for Sustainable Development with the US EPA's Office of Research and Develvement, will present the US government sustainability research priorities.
3. Wim Wiewel, President of Portland State University, helped the University increase effectiveness through the cultivation of civic partnerships and investing in research.
4. Rose Johnson, President of Haywood Community College, built a legacy by integrating sustainability not only into the campus, but also into the school's curriculum.
5. Denny McGinn, President of the American Council on Renewable Energy (ACORE), brings a defense and security background to ACORE's work bringing all forms of renewable energy into the mainstream of the US economy.
6. Jennifer Layke, Director of Johnson Controls' Institute for Building Efficiency, leads the Institute's research agenda and collaborations with a global network of experts working with high performance buildings and smart energy systems. She brings a background of climate policy and renewable energy market development.
7. Neil Hawkins, Dow's Vice President of Sustainability and Environment, Health, and Safety, drives the company's strategy and implementation of sustainability programs, is a frequent keynote speaker
About the Security and Sustainability Forum
SSF is a public interest, membership organization that hosts free, live educational webinars. Sessions feature panels of global experts who address human health and welfare impacts caused by climate change and other environmental disruptions. The webinars outline how sustainable approaches to minimize environmental stresses can reduce instability and conflicts, thereby improving the physical and economic security of humankind. Our programs seek to not only educate our audience about sustainability and how it fits into their areas of interest and work, but also spark new ideas about resilient approaches and solutions.
Access to SSF's webinar archive is offered through a free membership program.
About AASHE
AASHE is a membership organization providing a network and resources to support higher education institutions working toward sustainability. Associate memberships connect higher education associations, K-12 schools, government, non-profit organizations, and businesses with the network of Universities, creating a diverse community to share ideas and practices.