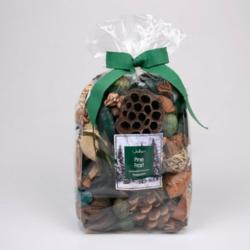 Jodhpuri's spectacular Pine Frost home fragrance will make any home or workplace smell just like the wintery outdoors, but without the cold weather.
Parsippany, NJ (PRWEB) December 07, 2012
Snow angels, skiing, snowball-fights, snowmen, snowboarding, and of course, shoveling. The sight of snow is just one of the wonderful things that make this winter season fantastic. As the first snowfall of the season sprinkles upon the barren oaks and lively evergreen pine trees, the wonderful smells of fresh snow and clear skies fill the outdoors - but the smell indoors might be a completely different story.
Jodhpuri Inc. would like to bring attention to their unique Pine Frost scented products. Made with the finest materials, Jodhpuri's Pine Frost fragrance will make any home or workplace smell just like the wintery outdoors, but without the cold weather. Not only do materials of superior quality and aesthetic appeal make every home smell wonderful, but each home will look marvelous as well.
With Jodhpuri's beautifully arranged Pine Frost potpourri, reed diffusers, or Jodhpuri's great-smelling Pine Frost potpourri oil, guests will be impressed and every home will end up smelling chillingly fresh.
Sprinkle potpourri oil on a Christmas tree to give it a pleasant holiday scent which will last throughout the whole season. Jodhpuri's one-of-a-kind scented oils also will allow anyone to vacuum and make a home smell like the holidays at the same time. Simply dip a cotton ball in potpourri oil and place in it a vacuum bag to freshen a house while cleaning. Another easy way to diffuse a pleasant smell throughout a house is by sprinkling potpourri oil on firewood, which will bring the finest Pine Frost scent in the warmth of any living room.
During the month of December, 2012, Jodhpuri wants to help you save 10% on their exceptional Pine Frost fragranced items by using the promocode : PINE when ordering from jodhpurionline.com
Make this holiday season a memorable one with Jodhpuri's scent-sational smelling Pine Frost products.
For more information or to see Jodhpuri's entire product line, please visit http://www.jodhpurionline.com. Jodhpuri products are also available on http://www.amazon.com, search word Jodhpuri.
Headquartered in Parsippany, NJ, Jodhpuri Inc. is a leading manufacturer and distributor of Home Fragrance products such as Reed Diffusers, Potpourri, Incense, Scented Real Touch Flowers, Water Acrylics, Artificial Greenery, and home décor items for over 23 years.