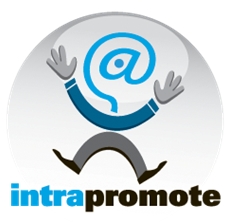 "We've been inspired by World Vision's work for many years, so this is a partnership we're very much looking forward to," said Doug Ausbury, Intrapromote Co-Founder.
Cleveland, OH (PRWEB) January 03, 2012
Digital agency Intrapromote announces its partnership with World Vision to execute that organization's 2012 integrated search marketing campaign. Intrapromote is honored to have the opportunity to publicize World Vision's mission to lead the fight against poverty in the U.S. and around the world. World Vision's dedication to providing disaster response, emergency assistance and relief and advocacy for individuals worldwide who suffer from hunger and disease is a powerful message of hope that Intrapromote is pleased to be able to help amplify via its integrated search approach.
Intrapromote's Co-Founder Doug Ausbury reflected on the new relationship with World Vision: "We've been inspired by World Vision's work for many years, so this is a partnership we're very much looking forward to. Our people are passionate about search marketing and believe in the work that World Vision is doing around the world," said Mr. Ausbury.
In its second decade working with diverse big brands and large and small B2B and B2C companies, Intrapromote's partnership with World Vision represents a major addition to its roster of non-profit clients. Sean Bolton, Intrapromote's VP Business Development, expressed his enthusiasm regarding the new partnership: "Intrapromote couldn't be more excited about partnering with World Vision in their Search Engine Optimization efforts. World Vision's dedication to ending world hunger, AIDS prevention, provision of clean water, among many other philanthropic endeavors, really hit home with the Intrapromote team and we are truly honored to be able to help spread World Vision's message to the public," Mr. Bolton said.
Intrapromote believes that this online campaign will potentially benefit millions of people around the world through increased online conversions resulting in more donors and partners becoming involved in World Vision's myriad aid, education and advocacy programs.
About World Vision
World Vision is a Christian humanitarian organization dedicated to working with children, families, and their communities worldwide to help them reach their full potential by tackling the causes of poverty and injustice. World Vision serves close to 100 million people in nearly 100 countries around the world, regardless of religion, race, ethnicity, or gender. Motivated by faith in Jesus Christ, World Vision serves alongside the poor and oppressed as a demonstration of God's unconditional love for all people.
About Intrapromote
Intrapromote is a boutique digital search and social media marketing agency that has developed and executed pioneering online marketing campaigns for both emerging and well known brands like Honda, Fisher Price, Four Seasons, Roto-Rooter and Cleveland Clinic. Intrapromote's Executive Team is made up of thought leaders in the industry and its staff represents some of the most creative and experienced individuals in Search and Social Media Marketing today. Where is the future of Search Marketing headed? It's already here: Intrapromote Integrated Search Marketing.
For more information please contact:
Sean Bolton | VP Business Development | Intrapromote, LLC.
A Boutique Search and Social Media Marketing Agency
Direct: 440-259-1842
Cell: 440-417-2834
Fax: 630.604.7656
Website: http://www.intrapromote.com
Follow Us on Twitter: @Intrapromote
###