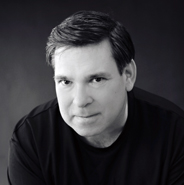 "After hearing cancer and my name in the same sentence at 48 I decided time to make dreams real is NOW," Martin shared.
Raleigh, North Carolina (PRWEB) February 17, 2012
As an Internet Marketer Martin Smith, Director Marketing for Raleigh web developers Atlantic BT, sees time collapsing. A tweet's productive life span is 2.8 hours according to a 2011 study by bitly's science team. The team also discovered the "half-life" for Facebook shares (3.2 hours) and emails and/or IMs (3.4 hours). Time's collapse is speeding up.
We create as much content every two days now as from the dawn of man until 2003 former Google CEO Eric Schmidt noted at a 2010 Techonomy conference. With so much noise and rugged competition the only clear air, the only "blue oceans", may be happening right now this very moment.
"After hearing cancer and my name in the same sentence at 48 I decided time to make dreams real is NOW," Martin shared. Martin left his position as Director of Ecommerce, hired a team and created a trans-America bicycle ride. Martin's Ride To Cure Cancer raised more than $26,000 for cancer research, riding for sixty days before reaching LA.
Upon returning Smith found an Internet marketing world vastly changed. "I had to relearn things and discover how social media marketing and other trends are changing search engine marketing (SEM), brand advocacy and ecommerce conversions," Smith explained. Smith attended a presentation by author David Meerman Scott (Real Time Marketing and PR) at Content Marketing World discovering a trend felt more than understood as a Director of Ecommerce – the power of the real time web.
Smith is hosting the first "Real Time Meetup". Working with friends Jake Finkelstein and Devin Kelley from Method Savvy in Durham a rapid build and internet market team was formed on Sunday February 5th and a goal set – curate 10,000 pieces of content using #MartinsRide on or before the first Real Time Meetup on 2.21.12 to help cure cancer AND host a cool, exciting Meetup. Each use of #MartinsRide earns $.02 (Smith and Clearsketch a Triangle video producers are making donations up to the team's goal).
"There will be two audiences for our event on Tuesday night," Smith said. One audience will eat pizza at the Atlantic BT Center on Creedmoor Road in Raleigh on 2.21.12 starting at 6:15. Another "virtual" group will watch Real Time Meetup's live stream, contribute questions via Twitter using #MartinsRide and help NewsJack a cancer cure.
The "ready, fire, aim" team started work with "no time" quickly creating NewsJackingCuresCancer.Tumblr.com (where the live stream will be "hosted" or linked from). Can Martin, Jake and Devin and a growing group of real time supporters Newsjack a Cancer Cure? "Absolutely," says a cancer survivor who rode a bicycle more than 3,000 miles from the Duke Cancer Institute to LA. "Absolutely," Smith concluded.
###