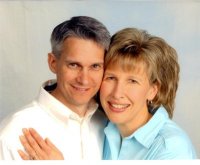 Dr. Tim LaHaye Says, 'The Plan Will Increase Understanding of God's Word.'
Tulsa, OK (PRWEB) March 09, 2012
Students of biblical history who want a highly organized format for biblical study, the eBook version of God's Word facilitates easier study and searching scripture, allows for keyword searches to find exactly what students are looking for and provides hyper-linking to each prophecy, "looping" it to trace the prophecy, guiding readers through the text with a simple click to each point at which it appears, and eventually leading users back to the launching point.
Over 20 years in development, author Jeff Swanson calls The Plan "half eBook and half software programming," taking the high-tech nature of this complete NIV translation of scripture a step further, using modern technology to match exact dates with biblical history. Swanson has used computer algorithms, predicated on the sixty-six dates in the Bible that can be accurately placed on a calendar in order to calculate the relative dates of the rest of the events in the Bible, resulting in an astonishingly accuracy rate of 99.9 percent, the modern answer to Archbishop Ussher's 17th century calculations.
Zondervan Partners with The Plan Bible(TM)
On October 31, 2010 The Plan BibleTM published the first chronology of God's Word arranged event by event for history and prophecy. The largest Christian publisher has partnered with The Plan BibleTM on this endeavor that has spanned over 20 years development. After gaining the approval of the prestigious committee of bible translators the first release of the product is in eBook, available on Kindle, Apple, Nook and Sony eReader.
Zondervan has stated that nothing else like it has been developed. The features include over 430 date calculations of biblical history, over 2,000 prophetic verses color coded to their fulfillments and over 2,500 prophetic verses that will be fulfilled in the future; all placed in outline format that reads like a single message starting with Creation and ending with the Completion of all ages. There are hyperlinks as well that take the reader from the declaration of a prophecy to its fulfillment, simply clicking on them eventually takes the reader back to the start of the thread.
Evangelical Christian minister, author and speaker, Tim LaHaye, has discovered a new way to read his favorite book, the Bible; "Through modern technology, The Plan BibleTM has presented God's Word in a way never before possible. Its presentation brings to light that scientific knowledge complements God's Word when you understand the truth of God's faithfulness to keep His Word through prophecy. The Plan is a unique adaptation of the Bible that will increase your reading experience and understanding of God's Word."
Tim LaHaye has been a long-time scholar of biblical prophecy and has published many titles, including co-authoring the left behind series, making his remarks on The Plan for eBook truly extraordinary, finding what Swanson has done as truly remarkable; presenting God's Word is in a manner that was never before possible.
###