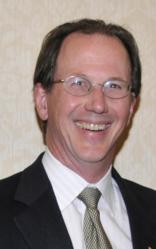 We are committed to beautiful design that supports the active lifestyles of those aging-in-place, notes Kelsey, we are creating spaces that are safe, easy to maintain, flexible, great for socializing and are environmentally conscious.
Boston, Massachusetts (PRWEB) June 18, 2012
Keeping pace with the desires of a maturing population, John Kelsey, Principal of the award winning interior design firm Wilson Kelsey Design, has achieved the designation of Certified Aging-in-Place Specialist (CAPS.) "We are committed to beautiful design that supports the active lifestyles of those 'aging in place,' notes Kelsey, "we are creating spaces that are safe, easy to maintain, flexible, great for socializing and are environmentally conscious." The CAPS designation was developed by the National Association of Home Builders (NAHB) in collaboration with the NAHB Research Center, NAHB 50+ Housing Council, and AARP to address the growing number of homeowners that will soon require these modifications. CAPS professionals typically include remodelers, general contractors, designers, architects, and health care consultants.
To achieve certification a required, intensive three-day course was designed to broaden participants' understanding of the guidelines and requirements of accessibility, and if necessary, the importance of doing an assessment with input from occupational and physical therapists as well as qualified health care professionals. "Making modifications that can transform a house into a safe, attractive home for life is a service that Wilson Kelsey Design confidently offers," says Kelsey. "We are providing our clients the pleasure of living in their familiar environment and allowing them the ability to enjoy the everyday rituals and celebrations that enrich their lives."
Within the next fifteen years, over 80 million Americans will reach retirement age and 80% of those retirees want to stay in their homes as long as possible. The desire to 'stay in place' is becoming a common request among retirees, and designers need to be able to identify, recommend, and offer attractive solutions that create safe, comfortable environments for them. History is showing that today's population of elder adults is healthier, better educated and more active than ever before. Accommodating this "age wave" goes far beyond the home to include all areas of public, private and commercial spaces. While always seeking to create beautiful spaces, accredited interior designers will be keeping accessibility, visit-ability, and Universal Design in the forefront.
Praised for creating elegant, yet genuinely livable homes, the husband/wife team of Sally Wilson, ASID and John Kelsey continues to garner acclamations for their design talents. Their firm has been published both locally and nationally and has received numerous regional and national awards including The Institute of Classical Architecture and Classical America New England's 2011 award for Best Residential Interior Design and Interior Renovation; American Society of Interior Designers (ASID) New England Design Excellence First Place Awards for a Residential Bath and a Residential Space, Dream Home Awards inclusive of a Gold Award for Best Kitchen Remodel, a Silver Award for Best Design of a Condo/Townhouse/Loft, and a Silver Award for Best Bathroom Remodel; a COTY Award for Best Kitchen over $150,000 presented by the National Association of the Remodeling Industry and Silver Prism Awards for Best Kitchen Remodel over $150,000 and Best Interior Design of a Living Area sponsored by the Builders Association of Greater Boston.
Based outside of Boston, Massachusetts, the duo is unique in that they bridge the gap between architect and decorator. They share a strong technical background, including the ability to read and prepare architectural drawings. The former producer of This Old House referred to their work as "heavy-duty interior design." In organizing their firm, they have divided the labor between them into the "hard" and the "soft". John designs and details the hard – interior architectural detailing, cabinet design, lighting, interior construction drawings, construction field supervision, and consultant coordination. Sally initiates and implements project concepts inclusive of interior design, furniture, decorative lighting, antiques, fabrics, and color and finish selections. The homes they design are elegant and sophisticated but always with a sense of comfort and livability. With backgrounds in commercial and corporate design as well as private residences the team specializes in a variety of project types.
WILSON KELSEY DESIGN
Phone: 617-292-3380
Website: http://www.wilsonkelseydesign.com
Blog: http://blog.wilsonkelseydesign.com