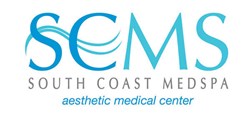 " I don't have to wear make up any more." - Ashmina
San Diego (PRWEB) November 28, 2012
South Coast MedSpa unveil the latest Laser Acne Skin Resurfacing video / patient testimonial featuring a patient of Indian descent named "Ashmina" and it is exclusively available for viewing on the company's website (http://www.southcoastmedspa.com). Considered by patients around the globe to be a leading laser acne scar removal clinic; offering the most safe and effective laser methods available for the reduction and removal of unwanted acne scars. South Coast MedSpa offers effective laser treatment options for patient of all skin types. In the latest patient video/testimonial Ashmina describes how, after only one treatment she noticed a significant improvement and so did her friends and family! The video actually shows Ashmina's before and after photos as evidence or the results.
Ashmina talks about her experience at South Coast MedSpa and how noticeable the improvements have been since having her laser acne scar removal treatments performed. In the video Ashmina states, "Before my treatments I used to look into the mirror and the first thing I used to see where the acne scars, after my first treatment I really noticed a difference of about 40-50%. People close to me also noticed that their was something different about me." Click here to see actual laser skin resurfacing patient before and after photos.
This new and improved advanced laser skin resurfacing treatments are performed in the South Coast MedSpa Newport Beach office and usually only take about an hour to perform. The laser treatments work by removing several layers of the epidermis in a single treatment. In doing so the skin surface becomes smoother and acne scars become less and less noticeable with each treatment and stimulating new collagen fibers to form post treatment.
South Coast MedSpa is recognized as a worldwide leader in the area of acne scar removal - each year patients from all over the United States fly to their home office in Newport Beach seeking to improve their acne scars. Many people initially find out about South Coast MedSpa by watching actual treatment videos on Youtube.
For more information about acne scars or South Coast MedSpa click here or call toll free at 877-650-7267.
Press Contact:
Damon Scordo
South Coast Management Services, Inc
damon(at)southcoastmedspa(dot)com
(949) 650-7267