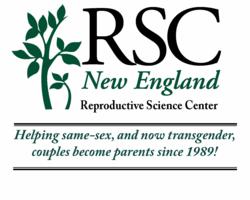 Boston, MA (PRWEB) December 18, 2012
Samuel Pang, MD, Medical Director at RSC New England presented information about the latest reproductive medical technologies available for LGBT patients to clinical staff at Boston's Fenway Health. Founded in 1971, the mission of Fenway Health is to enhance the wellbeing of the lesbian, gay, bisexual and transgender community and others through access to quality health care services, education, research and advocacy. Fenway has approximately 90,000 patient visits annually.
RSC New England, a comprehensive reproductive medicine specialty practice, has helped lesbian couples become parents through donor sperm insemination since it opened in 1988. In 1998, RSC Medical Director Samuel Pang, MD expanded the Reproductive Science Center's services as the first Reproductive Endocrinology and Infertility specialist enabling a gay male couple to have genetically related children through IVF (in vitro fertilization) using donor eggs and a gestational surrogate. Since then, RSC New England and Dr. Pang have become well known for this specialty helping not only US couples but also gay male couples from Europe and South America.
In 2011, RSC New England began to see an increase in requests for consultations from transgender men and women who wanted to retain their fertility options prior to transitioning through genital surgery and/or hormone use. RSC New England's experience working with the trans and gender queer population was of particular interest to Fenway Health's medical staff and a focus of Dr Pang's November 2012 seminar.