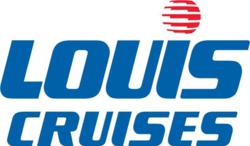 These lectures will bring history to life for travelers, providing them with an enriching and profound destination experience beyond any other cruise company in the Eastern Mediterranean.
Piraeus, Greece (PRWEB) August 31, 2012
This fall, Louis Cruises is presenting a new enrichment themed cruise program to Greece and Turkey featuring an expert-led, interactive lecture series "Ancient Empires to Modern Metropolises" included as part of the popular 7-day cruise itinerary. The fall sailings that will feature the new themed cruise lecture series will depart on September 21st and September 28th, 2012 from Athens/Lavrion, and visit Istanbul, Izmir, Patmos, Santorini, Mykonos, Heraklion (Crete), and Rhodes. Additional themed cruise programs and departure dates will be announced in the upcoming months for 2013.
"Guided by a celebrated Historian, travelers will feel like insiders as they explore each city's background even before they actually visit each of the famous places of worship, magnificent historical monuments and era-defining neighborhoods they will enjoy on our 7-day cruise," said Kyriakos Anastassiadis, CEO of Louis Cruises. "These lectures will bring history to life for travelers, providing them with an enriching and profound destination experience beyond any other cruise company in the Eastern Mediterranean. We are committed to growing by innovation and are pleased to provide the opportunity for guests to really explore our area, our region, and more of its distinctive ports and islands."
Historian, Author and Lecturer Angelos F. Vlachos – acclaimed for his work with University of Peloponnese, Greek Ministry of Tourism and the Greek National Tourism Organization, and Starwood Hotels & Resorts – will guide travelers through time during hour-long, interactive seminars each day onboard the cruise, providing enriching and insightful details about the history and culture of each place to be visited.
Each port-of-call will be showcased in a seminar to give travelers an insider's perspective into the destinations. Here's a look at the lecture series events:
-- Istanbul-Izmir: Throughout this interactive talk, travelers will hear fascinating details of Turkish history from the Byzantine glory to the Ottoman Empire, featuring historical leaders from Constantine the Great to Mohamed the Conqueror. Participants will delve-into the milestones and monuments of major urban centers that have formed the history of nations in the region. Guests will hear stories from the Byzantine, Ottoman and contemporary times regarding public sphere, administration, entertainment and everyday life. Focused on Greece and Turkey, this seminar will highlight the region's significant civilizations from ancient times to now including: the ancient Greek civilization in Asia Minor (from Troy to the classical and Hellenistic monuments of Izmir); the Ottoman dovlet (state) to the modern nation-state; on through to Greek-Turkish relations in 19th and 20th century.
-- Patmos-Mykonos-Santorini: During this seminar, travelers will learn about the dawn of civilization in the Aegean region, discover the "mysteries of the Orient" exploring religion and society in the archipelago; examine the impact of orthodox culture and how it continues shaping local communities in Greece; and understand how the communities have transformed over the years from more isolated societies to popular tourism destinations.
-- Rhodes-Heraklion: This seminar will take travelers on a journey of enlightenment starting thousands of years ago with The Minoans and featuring the birth of this kingdom in the Mediterranean islands. As Vlachos unveils the details of history, participants will learn about the western presence in the south Aegean, including Venetian ruling in Crete; the Knights of St. John the Divine in Rhodes; and Crete in the 20th century – from World War II to society and economy at the crossroads of cultures.
This exciting seminar series will be held only on these two departures this fall; space is limited. Travel agents and travelers are recommended to book now to see the region's heritage via this holistic, insightful, and enlightening journey for a distinctive Louis Cruises' signature Sea of Memories experience this September.
With 25 time-honored years in cruising throughout the Mediterranean and 75 years of award winning history in tourism, Louis Cruises offers an unparalleled cruise experience onboard its celebrated fleet of destination-friendly cruise ships. As part of the line's enhanced focus on showcasing its Hellenistic identity, guests sailing onboard Louis Cruises vessels can more fully experience the sights, sounds and tastes of Greece and the picturesque Greek islands on their next Mediterranean adventure.
Louis Cruises takes extra care to design itineraries that include the best ports in their best seasons allowing ample time to enjoy their uniquely individual charms coupled with meticulously planned shore excursions for a truly insightful look into each destination. The line's vessels transport passengers, both literally and figuratively, to the lands of philosophers and dreamers -- from the grandeur of Ancient Greece and the legendary Greek Isles to the treasures of Turkey and beyond! Sailing with Louis Cruises, travelers can expect a complete destination experience, timely arrivals, flexible and imaginative itineraries, smooth embarkation and disembarkation, fascinating shore excursions, and unparalleled Greek hospitality for a lifetime of enriching memories.
Louis Cruises' itineraries can be booked on-line at louiscruises.com or through most major tour operators in the U.S. and Canada. For further information or to order the company's brochure call (877) 568-4787, send an e-mail to cruising(at)louiscruises(dot)com or visit the company's web site at: louiscruises.com.
About Louis Group:
Louis Group was founded in 1935 and has over the decades evolved into a leading tourism, hospitality and travel group in the Eastern Mediterranean. Louis Hotels owns and manages 19 four and five star hotels in all of Cyprus' resorts, including the Hilton Park Nicosia and the Greek islands of Corfu, Zante, Crete, Mykonos and Rhodes. With a fleet of five cruise ships, Louis Cruises sails from Piraeus, Istanbul and Kusadasi to the Greek islands and Turkey's most enticing destinations. For more information on Louis Group and its subsidiaries, please visit our websites at: louishotels.com louiscruises.com and mykonostheoxenia.com.
###