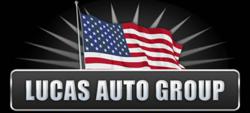 Lumberton, NJ (PRWEB) August 17, 2012
First in Results SEO Marketing will be featuring three newly designed database-driven websites customized for the Lucas Auto Group, located in Lumberton and Burlington, NJ. These websites were developed by First In Results using Ruby 1.9 and Rails 3.2 and will be unveiled the weekend of August 17, 2012. The cutting edge design of these newly released sites will allow automotive consumers a friendlier all-around user experience from start to finish. This fresh and innovative design will give Lucas Auto Group an undeniable edge over their competitors. Combined with the sterling reputation for which Lucas Auto Group is already renown in the New Jersey area, they are all but assured years of continued domination in their market.
Lucas Ford is an independent and family-owned Ford dealer located in Burlington, NJ, and convenient to Trenton, Toms River, and nearby Philadelphia, PA. They are one of the very best new and used car and truck dealers with an enormous inventory proudly serving the fine people of New Jersey since 1946. The relationship with their loyal customers is predicated on honesty and trust along with the desire to meet the needs of the state's car-buying public with complete satisfaction at every opportunity. Their long-standing presence in the state is a testament to the success they've achieved in this endeavor thus far.
Lucas Chevy, located in Lumberton, NJ, is another member of their independent and family-owned dealerships that has proudly served New Jerseyans since 1994. Their Lumberton Chevrolet dealership strives to maintain the same high standards that customers have come to know and expect from its sister dealerships. They guarantee an equally vast inventory of vehicles to choose from along with the same top-quality environment and knowledgeable and friendly sales staff and support team, which is the key to their current and long-lasting success.
And finally, Lumberton, NJ is where you can find Lucas Chrysler Jeep Dodge Ram, the third member of the Lucas Auto Group family. At Lucas, the goal is to earn the business and trust of their customers by providing excellent service before, during, and after a purchase. It is where automobile shoppers are treated with respect. All three of these highly rated dealerships are anticipating a significant increase in performance from the launch of their newly designed websites. They expect to increase their loyal customer base exponentially through their association with First in Results SEO Marketing's innovative and aggressive web design and marketing strategy, which is specifically tailored to the Lucas Auto Group family's individual needs.