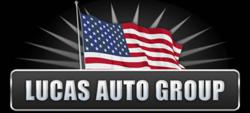 We listen to your clients and continually implement changes to our vehicles to meet and exceed their needs.
Lumberton, NJ (PRWEB) December 27, 2012
Automobile consumers in the market for a brand new Chrysler Town & Country in Lumberton, NJ or a new Dodge Charger in Lumberton, NJ are advised to visit the Lucas Dodge Dealership in Lumberton, NJ. The brand new 2013s have started to roll into this Chrysler Jeep Dodge Ram dealership that is part of the prestigious Lucas Auto Group serving the greater south New Jersey and adjacent Philadelphia, PA area, and the entire sales team is readying itself for the usual onslaught wrought by end-of-year sales demands. This is truly the best time of year to receive the greatest bargains on new and outgoing makes and models in the automobile industry, bar none.
In JD Powers and Associates' 2012 APEAL study, the Dodge Charger ranked No. 1 in the "Large Car" segment, and with an eight-speed automatic the positive feedback has been overwhelming. "The survey results this year are a clear indication that Chrysler Group is focused on quality design and performance is being recognized and appreciated by customers. We listen to your clients and continually implement changes to our vehicles to meet and exceed their needs," said Doug Betts, Senior Vice President of Quality, Chrysler Group.
The Chrysler Town & Country is one of the best selling minivans ever with its signature Stow 'n Go seating, and the 2013s come comfortably appointed with standard leather trim and DVD player, making it easy to see why this vehicle has maintained its popularity with the masses. Add to that the Fuel Economizer feature, 42 safety and security features that earned it the IIHS 2012 Top Safety Pick, along with Best in Class power and torque and automobile consumers have got themselves a solid vehicle at an affordable price.
Both of these high-quality vehicles and many more brand new 2013 makes and models are flowing in daily at Lucas Chrysler Jeep Dodge Ram in Lumberton, NJ available for test drive and immediate purchase. You can visit them in person at their dealership or at their state-of-the-art website designed by First in Results SEO Marketing and Web Design for instant sales information and ordering all at your finger tips.