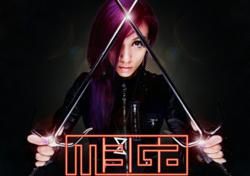 Gone are the flashy cars, jewelry, and even "Swag"
(PRWEB) December 20, 2012
Gone are the flashy cars, jewelry, and even "swag". This video and song by newcomer M3GA puts its focus on something totally different. The rap world has been going through its changes lately due to the influx of electronic music into the mainstream. Rap music has reacted by either dabbling into electronic music or being very different. Examples of the latter can be seen in artists like Hopsin, Tyler The Creator, and Kendrick Lamar. This song/video "Skeleton Rain" can be seen as a female example of the latter. Playing victim rather than victor, she embraces something that is rarely seen in this genre. Digging deeper into the content beyond the visuals seems to point to an almost apocalyptic message, but this is veiled so well that it can serve both the casual and non-casual listener. Check it out for yourself.
M3GA "Skeleton Rain"