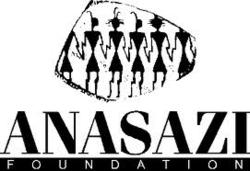 Couples work together and use these skills to create a powerful bonding experience that will last the rest of their lives.
Mesa, AZ (PRWEB) September 12, 2012
ANASAZI Foundation today announced that four couples have completed "The Making of a Marriage," the only marriage course to combine cutting-edge relationship therapy with a nurturing but challenging wilderness-survival experience. Based on ANASAZI's acclaimed outdoor programs, the unconventional four-day course is designed to help married and premarital couples build deeper, more compassionate and resilient relationships.
Participants learn from licensed marital therapists and educators using a curriculum that draws metaphors from nature. Core relationship principles are taught in individual and group workshops that also incorporate instruction in the primitive living skills required to thrive in the wilderness. Couples work together and use these skills to create a powerful bonding experience that will last the rest of their lives.
"A peaceful walking in nature can be life-changing. It also requires honesty," said ANASAZI clinical director Dr. Fred Dodini. "Couples participating in our program find this distraction-free time gives them a deeper look into the realities of their relationship. With the help of our trained staff, these couples then awaken to the principles and practices that form the foundation of every successful union."
Dodini believes the couples who participated in July's inaugural course made a remarkable amount of progress in a short amount of time. "A couple married more than 25 years said they gained a deeper understanding of one another," Dodini continued. "One of the two engaged couples reported their relationship grew more in three days than in three months of dating."
Relationship strengths and areas for improvement discovered during The Making of a Marriage are documented in a "Walking Far" plan that helps couples build upon their experience and prepare for the future.
The next Making of a Marriage courses are planned for September and November.
ABOUT ANASAZI FOUNDATION
ANASAZI Foundation is a nonprofit (501c3), nationally recognized, licensed, and JCAHO-accredited behavioral healthcare provider. ANASAZI's menu of services includes a 42-day wilderness-based treatment program for youths ages 12-17 (including those often labeled as "troubled teens") and young adults ages 18-25, as well as parenting workshops, leadership and marriage courses, outpatient counseling, and community drug awareness and education forums. Visit http://www.anasazi.org for more information.
Contact:
Sean Rourke
ANASAZI Foundation
480.892.7403 phone
sean(at)anasazi(dot)org