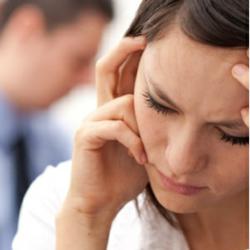 We strive to be a legal counselor who takes the time to learn and understand each client's situation
Los Angeles, CA (PRWEB) May 17, 2012
In addition to their office in Arizona, McCarthy Law now has three offices in Southern California. Residents seeking relief from debt burdens—in both Los Angeles and San Diego Counties— can now find McCarthy Law at three different locations in the Golden State.
McCarthy Law has already had a presence in California but with this latest announcement, the ability to advise and guide clients through debt negotiations in both Arizona and California becomes even more extensive. The firm is deeply experienced in handling individual consumer debt negotiations, small business debt settlement, and a variety of other alternatives to bankruptcy.
According to the firm's website, bankruptcy may not be the ideal solution for an individual or small business's financial challenges: an individual or small business "may not have an income low enough to qualify for Chapter 7 bankruptcy under the 'means test.'" Also included at the website: "A bankruptcy could have a negative impact on a security clearance, a professional license application or a business bonding application."
In Arizona, McCarthy Law has helped countless clients get out of debt without suffering the negative consequences of bankruptcy. Now they offer their services throughout Southern California.
The firm will maintain its prestigious presence in the Phoenix under the guidance of Managing Attorney Kevin McCarthy, but now has an office in Manhattan Beach to serve the South Bay area of Los Angeles. This area includes Hermosa Beach, Redondo Beach and the surrounding areas of El Segundo and the communities near LAX. With deep experience in business, criminal and entertainment law, Attorney Rosanna Savone heads the South Bay office. Like all three of the Southern California locations, the Manhattan Beach office focuses on debt settlement: negotiations for credit card debt reduction, mortgage debt settlement, debt consolidation, and other alternatives to bankruptcy in California.
Additionally, clients in search of debt relief throughout Los Angeles will find a McCarthy Law office in the Century City area. Under the leadership of long-time California resident Vivian Lum—graduate of UCLA, Loyola Law School graduate and former partner at Robertson + Lum LLP in Los Angeles—this office serves clients from Malibu to Hollywood through downtown L. A. Clients can find legal guidance for their negotiations with banks, credit card companies, and other debt collectors with McCarthy Law representing them.
But Los Angeles is not the only Southern California region to have access to attorneys at McCarthy Law; the firm also announces the opening of its office in San Diego. Under the leadership of Attorney Daniel R. Gamez, who has a long history of representing clients in complex financial negotiations, clients in San Diego can also now find McCarthy Law for debt relief. Located near Qualcomm Stadium, this office serves all of San Diego County from Santee to Coronado and Oceanside to Poway.
With a state-wide reputation for "candid conversation" and "wise counsel" in Arizona, McCarthy Law PLC now offers more options for people throughout Southern California searching for experienced debt relief attorneys. For the many citizens of Southern California burdened with debt, this must come as welcome news.