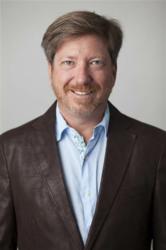 "MJ Freeway wants to advise growers and dispensaries about how to choose tools to help them manage their business and ensure that they meet state regulations."
--Mark Goldfogel, Co-Founder, MJ Freeway
Denver, CO (PRWEB) February 29, 2012
MJ Freeway Co-Founder Mark Goldfogel will give a free webinar Wednesday, March 7 at 11 am MST on good business practices and state compliance. Mark will discuss how the right software tools can help growers and dispensaries of medical marijuana to profit from their business and stay state compliant. This webinar on technology will discuss:

Managing grow operations more effectively, including how to track plant nutrients and yield, test results and ingredient history;
Streamlining business practices with online ordering, social network and strain finder integration, theft-spotting, and inventory management;
Improving patient service with loyalty rewards programs, email and text campaigns, quick driver's license swipe check-in, secure patient validation, and couponing;
The value of integrated compliance reports, accurate tax rates, batch tracking and transit tools; and,
Why a hosted or cloud-based software tool that is flexible, scalable, reliable, and accessible from anywhere helps with state compliance.
Register for the webinar at https://www3.gotomeeting.com/register/910594638.
MJ Freeway provides software solutions aimed at improving business practices in the MMJ industry by streamlining sales, inventory, purchase orders, tax collection, state reporting, and seed to sale tracking with diversion control. Guaranteed to always be state compliant, MJ Freeway's hosted software is flexible, scalable, stable and reliable. MJ Freeway's hosted software in the cloud protects patient data with encryption and off-site storage.
"I am a strong proponent of helping medical cannabis businesses to adopt better practices for tracking and managing this beneficial medical product," remarks Mark Goldfogel, Co-Founder, MJ Freeway. "MJ Freeway wants to advise growers and dispensaries about how to choose tools to help them manage their business and ensure that they meet state regulations to help this industry progress," continued Mark. "To explain the benefits, I am giving a free webinar Wednesday, March 7 at 11 am MST to discuss what to look for in a software product. In addition, MJ Freeway is offering through our distribution partner two months free, your 1st and 6th months, when you sign up with MJ Freeway by March 31, 2012, at MJFreewaySales.com," Mark concluded.
About MJ Freeway LLC
MJ Freeway is the most popular and trusted provider of business software for the Medical Marijuana Industry. MJ Freeway offers GramTracker™ and GrowTracker™, patented inventory control and grow management applications integrated into their hosted software. MJ Freeway delivers cloud-based point of sale systems with patient and financial record management, guaranteed state-specific regulatory compliance and multiple integrations with social networks, testing labs and locators. MJ Freeway's software is accessible to any MMJ business with a computer and an internet connection. For more information please visit: http://www.MJFreeway.com.
###