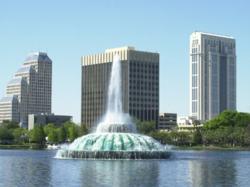 The most exciting thing from my point of view at the moment is Miami tenanted property.
(PRWEB UK) 10 April 2012
Loxley McKenzie Managing Director of Colordarcy.com says, "The most exciting thing from my point of view at the moment is Miami tenanted property. The property market in the USA has taken something of a battering in recent years, however there are now clear signs of recovery.
It is no secret that Miami was also swept up in the sub-prime storm with its own sizeable share of foreclosed properties. However people would be surprised to hear that property prices have been rising in this Florida city for the past 12 months and buyer activity has been heating up." This is particularly true in the Miami apartment and condominium markets say Colordarcy.com.
Apartments and condos in Miami have now overtaken single family homes in popularity with investors. This has helped fuel a Miami property market that had hot record-breaking sales in 2011 – even beating the record set before 2005 during the height of the boom.
Data from the Miami Association of Realtors and Southeast Florida Multiple Listing Service show sales of single family homes and condominiums in Miami Dade County increased by a massive 46% on sales in 2010 and have risen a further 40.4% in the past 12 months (Source: Miami Association of Realtors).
Within these figures Miami Condo sales outperformed single-family homes with an increase of 21% over the year before. Analysts at http://www.colordarcy.com believe this is just this type of Miami tenanted property that property investors should be interested in from a cash-flow point of view.
Buying and renting out Miami apartments or condos means that investors have a high probability of being able to more than cover the amount they spend on their mortgage each month. The market is also flooded with incentives to attract investment from those with cash to invest.
Local property experts are predicting that strong tenant demand in Miami-Dade County will push down vacancy rates and allow property owners to raise rents according to Colordarcy.com. Rents have already risen by around 4% in the county in 2011 and are expected to rise again this year.
The availability of mortgages is restricted to only those with good credit ratings and sizeable deposits. This locks out the majority of would be home buyers who are forced to consider renting instead.
The number of tenants is also likely to receive a further boost from a local economy that is creating jobs in the tens of thousands each year. A total of 20,000 jobs were created in Miami in 2011 alone and the opening of two large casinos and other economic development initiatives will only increase tenant demand in the future.
And the future is where this city firmly has its sights set, which is good news for property investors. Miami was ranked ninth among the leading 'North American cities of the future.' The city also managed to achieve a top 10 ranking due to the large number of foreign direct investment projects that have occurred in the city in recent years.
Notes to the editor:
Colordarcy is a leading property investment company that specialises in finding positive cash flow investment properties worldwide. Colordarcy investment property portfolio includes some of the best properties for sale in Atlanta, Brazil, Florida, Turkey and the United Kingdom.
For more information, supporting pictures or logo artwork, please contact:
Steve Billing
PR Manager
Tel: +44 (0) 207 100 2393
Email: press(at)colordarcy(dot)com
Web: http://www.colordarcy.com/wordpress/