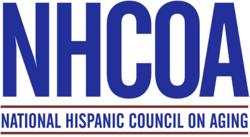 "The face of HIV/AIDS is intergenerational, as it affects our families and communities." - Dr. Yanira Cruz, NHCOA President & CEO
Washington, DC (PRWEB) October 15, 2012
The Latino-serving AAALI partner organizations – ASPIRA Association (ASPIRA), Farmworker Justice (FJ), and the National Hispanic Council on Aging (NHCOA), along with the support from 16 additional partner organizations serving the African American community and men who have sex with men (MSM), will lead efforts to raise awareness of the higher HIV infection rates occurring among Latinos across the nation during National Latino AIDS Awareness Day (NLAAD) on October 15, 2012.
According to the Centers for Disease Control and Prevention (CDC):

Hispanics/Latinos represent approximately 16% of the U.S. population, but accounted for 20% of new HIV infections in 2009, the most recent year these data were available.
Hispanics/Latinos accounted for 19% of people living with HIV infection in 2009.
About 32% of Latinos living with AIDS in the United States were 50 or older in 2009.
Since the epidemic began, more than 95,000 Hispanics/Latinos with AIDS have died in the United States.
The impact of HIV on Hispanics/Latinos is not directly related to race or ethnicity, but rather to harsh realities and challenges faced by some communities, including lower awareness of HIV status, poverty, access to care, stigma, migration, acculturation and homophobia.
This year's national theme, "Hispanics United to End AIDS," emphasizes the importance of joining together to combat HIV and AIDS, knowing one's HIV status and getting into care if infected.
"One of the most important steps Latinos can take is to know our HIV status by getting tested early," said Carlos A. Ugarte, Director of Health Programs at Farmworker Justice.
"The face of HIV/AIDS is intergenerational, as it affects our families and communities. Latinos have had the highest percentage of 'late testers' for HIV infection compared to all other population groups. This is particularly true for Hispanic seniors who are less likely to get tested or to share their diagnosis with family members due to stigma and embarrassment," added Dr. Yanira Cruz, NHCOA President and CEO.
Late diagnosis of HIV is associated with increased transmission, death rates and health care costs.
"It is clear, we need to increase our efforts at the local levels to reach our underserved Latino communities and test earlier and reduce infection rates," said Hilda Crespo, Vice President at ASPIRA. "Limited access to prevention and care programs, cultural and language barriers, and immigration status issues all contribute to this situation."
For NLAAD 2012, the AAALI Hispanic/Latino Partners will conduct social media outreach activities, including an interview with Univision television, to better inform Latino communities nationwide about the active steps that they and their families can take to help prevent HIV/AIDS.
The Act Against AIDS Leadership Initiative (AAALI) is a partnership between CDC and leading national organizations representing the populations hardest hit by HIV. The initiative brings together some of the nation's foremost organizations that serve African Americans, Latinos, and men who have sex with men (MSM) to intensify HIV prevention efforts in these communities.
For more information, follow the conversation @Aspira_National, @FrmwrkrJustice, and @NHCOA using hashtags #NLAAD and #StopHIVTogether.
###
The National Hispanic Council on Aging (NHCOA), is the leading national organization working to improve the lives of Hispanic older adults, their families, and caregivers.