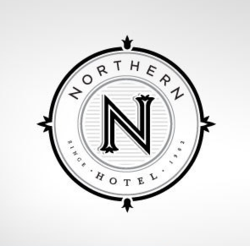 The Northern will be the hotel of choice for employment. We are looking to put the best of the best to work here to serve our customers.
Billings, MT (PRWEB) November 30, 2012
Progress continues on the reconstruction of the historic hotel in downtown Billings, Montana, and today the Northern Hotel announced several significant milestones. The hotel's website is live with special event and convention reservations now being accepted and key management positions are now being filled.
The Northern website gives a glimpse into the modern luxury and historic tradition of the hotel that will be the cornerstone of downtown Billings when it opens. "It's an exciting time for us," said co-owner Mike Nelson, "We are really moving quickly now with the construction and you can see the hotel change from day to day. It's more than just a preview into what we have planned. Now you can see the vision."
In addition, the Northern has begun to hire for key management positions. They are looking for candidates experienced in the hotel industry. These include managers for the hotel, catering, human resources, front desk and sales. Interested parties should visit the hotel's jobs website. Additional positions will be announced in the coming weeks.
"This will be the hotel of choice for employment," said Nelson. "It's going to be a four star hotel with the latest advances in technology. We are looking to put the best of the best to work here to serve our customers."
Another significant turning point for the hotel is that reservations are now being accepted for conventions, weddings, business meetings and special events. To inquire about booking meetings and events, complete a request for proposal. "It's an exciting time to be part of the Northern," said Nelson. "We are ready to do business."
###
About the Northern Hotel
The Northern Hotel was first established in Billings, Montana in 1902. In March, 2013, after undergoing a complete renovation, the hotel will reopen under new management. With its luxurious design, state-of-the-art technology, and two different dining options, the Northern will once again be the place to stay and to host any event in Montana. For additional information on the Northern, please call 406-867-6767 or visit http://www.northernhotel.com.