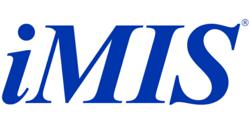 Our realtor association customers are very excited that iMIS will allow state and local associations to tailor their views of the NRDS data to meet their specific needs.
Alexandria, VA (PRWEB) March 20, 2012
Advanced Solutions International (ASI), the largest, privately-owned global provider of software for member and donor-based not-for-profits, today announced an update to iMIS that provides full integration with the National Association of Realtors Database System (NRDS). Bi-directional synchronization of data will now provide iMIS realtor association customers with access to real-time data that will help them make more informed business decisions, better serve the needs of their members, and eliminate inefficient data silos.
"Our updated solution will help realtor associations who are using iMIS to successfully manage their member data but also need to comply with the NAR central database," said Bob Alves, ASI chairman and CEO. "Our customers are very excited that iMIS will allow state and local associations to tailor their views of the NRDS data to meet their specific needs. By bringing iMIS and NRDS together, associations will now have real-time access to the data they need, which will help them streamline operations and enhance member satisfaction."
Key Facts
The iMIS bridge will help customers address a National Association of Realtors directive requiring all associations to be Central Database Compliant by June 30, 2012.
With the solution, customers are able to synchronize data changes between iMIS and NRDS and download dues payment information from NRDS. Office and member data is automatically and seamlessly exchanged between the two systems. State and local realtor associations can also tailor their NRDS data views to suit their particular needs.
The iMIS bridge has been developed with next-generation software, thereby providing ultimate flexibility and scalability as NRDS grows and evolves in the future.
iMIS is designed to address the unique and demanding needs of realtor associations. Now they can enjoy real-time integration with NRDS as well as popular MLS software. They also can take advantage of self-service options, social networking tools, and customizable web pages that enhance the online experience for their members and keep them engaged.
About ASI
Advanced Solutions International (ASI) is a recognized industry thought leader that focuses on helping associations and not-for-profits increase operational and financial performance through the use of best practices, proven solutions, and ongoing client advisement. Since 1991, ASI has served nearly 4,000 clients and millions of users worldwide and currently maintains corporate offices in the USA, UK, Canada, and Australia.
ASI is the developer of iMIS not-for-profit software, association software, member software, donor software, and fundraising software. iMIS is the most widely used association software in the world with three times the global market share of the nearest solution and a popular choice of larger charities and not-for-profits.