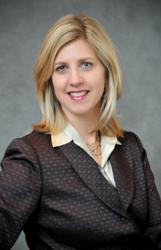 "Partnering with MBAWI is a great way for us to continue our passion to continue to develop business leaders for the future. We look forward to the working with MBAWI on leadership development opportunities." Jennifer Mackin, President of the Oliver Group
Seattle, Washington (PRWEB) August 27, 2012
MBA Women International(MBAWI) announced today that The Oliver Group will be a partner for the October Leadership Conference.
"We are excited about growing our relationship with MBA Women International," says Jennifer Mackin, President of the Oliver Group. "Partnering with MBAWI is a great way for us to continue our passion to continue to develop business leaders for the future. We look forward to the working with MBAWI on leadership development opportunities."
The Oliver Group will be providing leadership development at the MBAWI Leadership Retreat with Chapter Presidents and leaders on October 18th. On October 19, The Oliver Group will moderate a leadership panel for the general session and on October 20, the firm will lead a special workshop on personal leadership style for MBAWI participants.
The Oliver Group is also working with MBAWI on the upcoming leadership academy, utilizing its leadership insights as a foundational piece of building learning and self-awareness skills and capability for MBA women.
"MBAWI is focused on designing, developing and delivering highly effective leadership programs and partnerships for women worldwide. MBAWI has focused on building a strategic partnership with Oliver Group and Jennifer Mackin in launching the Leadership Academy. Jennifer and team's expertise will be instrumental in success of the leadership academy, helping shape leaders for today and tomorrow," says Molly Breysse Cox, Chair of the MBA Women International Leadership Conference.
According to a recent McKinsey Report, if companies could raise the number of middle management women who make it to the next level by 25%, it would significantly alter the shape of the talent pipeline. More aspire to senior leadership positions. Advancing more women into these positions would in time help companies rebalance their executive committees, which in turn increases the likelihood of sustaining gender diversity at every level to the very top.
MBA Women International will hold their annual Leadership Conference and Career Fair October 18-20 in Phoenix, Arizona.
ABOUT The Oliver Group
The Oliver Group is a leadership consulting partner that leverages experience, knowledge and assessment insights that empower leaders to optimize people, accelerating business and personal growth. The women-owned firm began in 1984 and leverages the power of the Predictive Index® process, leveraging a validated assessment tool that assists leaders to make objective decisions about their people and business strategies.
ABOUT MBA Women International
MBA Women International is a not-for-profit organization dedicated to the advancement of business women as corporate leaders, executives and entrepreneurs- enriching workforce diversity around the world.
It serves four related client groups: female MBA students, female business professionals and entrepreneurs, universities and corporate partners.
Visit http://www.mbawomen.org. To find out more about joining a MBA Women International student chapter or a professional chapter contact: membership@mbawomen.org.