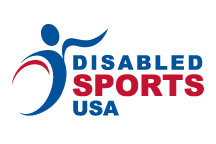 "[Climbing] one of the seven summits is a tremendous challenge that will allow me to raise awareness and funding for the returning wounded veteran population, motivate newly wounded amputees to set their goals high and challenge myself."- Neil Duncan
Rockville, MD (PRWEB) November 13, 2012
Disabled Sports USA, one of the nation's largest sport organizations for people with disabilities, announced that Army Sgt. Neil Duncan (Maple Grove, MN), 29, a double-leg amputee injured in Afghanistan, will climb the 22,837 foot Aconcagua, highest mountain in the Americas, located in the Andes mountain range near the Argentina and Chile border. Guided by Mountain Trip, the three week climb is set to begin on November 20.
"After losing my legs in 2005, all varieties of sports have played a very important role in my recovery and I appreciate what Disabled Sports USA and other veteran non-profits have done to help me rebuild my life. The opportunity to climb one of the seven summits is a tremendous challenge that will allow me to accomplish three primary goals: Raise awareness and funding for the returning wounded veteran population, motivate newly wounded amputees to set their goals high and finally to challenge myself, " said Duncan,who is currently residing in Denver, CO and attending University of Denver.
In 2010, Duncan was part of the all-amputee wounded warrior team that successfully reached the submit of Mt. Kilimanjaro, the tallest point in Africa and the world's tallest freestanding mountain at 19,320 ft. This past June, he was part of Team Warfighter Sports, which attempted to summit Mt. McKinley (Denali). Eighteen days into the climb, severe weather, including multiple avalanches, forced the Team Warfighter Sports to suspend the 20,320-foot climb after reaching 15,500 feet.
"After serving thousands of severely injured service members from Iraq and Afghanistan through rehabilitation sports programs for the past ten years, our disabled veterans yearn for opportunities to test their skills to the extreme, as they did in the military," Bauer said. "Duncan and wounded warriors can now literally climb some of the tallest mountains in the world to challenge themselves and inspire others to become active and reach their goals."
Operation Aconcagua will benefit three veteran nonprofits, including Warfighter Sports, a program of Disabled Sports USA, which has served severely wounded warriors since 1967 through sports programs. Key sponsors of the climb includes: Disabled Sports USA, Tee it up for the Troops, American Airlines, Broe Group, DJ Resources and Medical Center Prosthetics and Orthotics.
Follow Duncan's progress, view photos and support his efforts at: http://www.crowdrise.com/operationaaconcagua
About Warfighter Sports
Warfighter Sports, a program of Disabled Sports USA, offers sports rehabilitation for severely wounded warriors in military hospitals and communities across the U.S. through a nationwide network of over 100 community-based chapters. Since 1967, Disabled Sports USA has proudly served wounded warriors, including those injured in the Iraq and Afghanistan wars, offering over 30 winter and summer sports at more than 100 events each year. Warfighter Sports rebuilds lives through sports by improving self-confidence, promoting independence and uniting families through shared healthy activities.
Contributions cover all expenses for participation, including individualized adaptive instruction, adaptive sports equipment, transportation, lodging and meals for the warrior and a family member. Since 2003, more than 6,000 of the most severely wounded and their families have been served, including those with amputations, traumatic brain injury, spinal cord injury, visual impairments, and significant nerve and muscle damage. For more information, visit http://www.warfightersports.org.