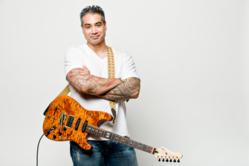 From your first lesson, I will have you playing. And, I will inspire you to keep on playing. The guitar is not an easy instrument to play; but if you aspire to be an accomplished player; I can get you there.
Parkland, FL (PRWEB) May 13, 2012
According to multiple university reports, there are many benefits of studying music—even for the beginning college-age student. For one, the country's top Fortune 500 CEOs agree that arts education programs can help repair weaknesses in American education—and more importantly—better prepare younger workers for the 21st century, according to a recent Business Week article.
Studying guitar (and music in general) allows students to better grasp patterns, make connections, and understand mathematics at higher levels. According to one recent study, "The very best engineers and technical designers in the Silicon Valley industry are, nearly without exception, practicing musicians." This anecdote was recorded in a well-regarded book making the case for including music education as a core subject in all American public high schools.
Also, the impact of studying guitar goes well beyond college and the first job. Practicing music makes adults healthier. "There were significant decreases in anxiety, depression, and loneliness following lessons. These are factors that are critical in coping with stress, stimulating the immune system, and in improved health," according to Dr. Frederick Tims.
As former President Bill Clinton stated, "Music is about communication, creativity, and cooperation, and, by studying music in school, students have the opportunity to build on these skills, enrich their lives, and experience the world from a new perspective."
Dyce's Parkland guitar lessons for college students on summer break can be purchased as a gift by parents or friends. Absolute beginners are welcome, too: Dyce's easy-to-understand teaching style focuses on getting students to play great-sounding grooves right from lesson #1. Dyce's Parkland guitar instruction is provided at his state-of the-art studio in Fort Lauderdale, convenient to Miami, Weston, Parkland and Fort Lauderdale, or online via Skype.
Dyce Kimura is a top-flight musician, and Parkland's guitar teacher without equal. Dyce is hip to all of the latest music & technology trends, breaking artists, and contemporary gear. (Before Dyce began teaching full-time, he was an in-demand session player in Miami's competitive studio scene, recording with scores of hip-hop, rock, blues and Christian artists—and is a nationally-recognized blues guitar authority.)
For more information on giving the gift of Fort Lauderdale guitar lessons for your college student, contact Dyce at (786) 457-3687 today.