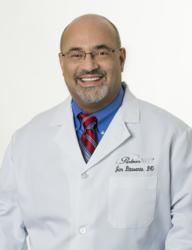 The opening of the Lansdowne office is part of a national expansion for PartnerMD, which is approaching its tenth anniversary next year.
Lansdowne, VA (PRWEB) October 23, 2012
PartnerMD, a membership-based concierge medical practice, is opening its fourth office in Lansdowne, Virginia. A planned community near Leesburg, Virginia, outside Washington, DC, Lansdowne includes an AAA Four Diamond-rated full-service resort hotel and golf course.
The PartnerMD office in Lansdowne will open on November 1, 2012. PartnerMD will provide membership medical care, Executive Physicals and corporate wellness programs.
Dr. James Ditaranto, former Medical Director of Ashburn Medical Center, will join PartnerMD on November 1, 2012. Dr. Ditaranto, an osteopathic physician who is board certified in family medicine, has practiced in Northern Virginia for 17 years. One other physician is expected to join Dr. Ditaranto in early 2013.
The opening of the Lansdowne office is part of a regional expansion for PartnerMD, which is approaching its tenth anniversary next year. The company was founded in 2003 by entrepreneur Linda Nash. Headquartered in Richmond, Virginia, PartnerMD operates offices in Richmond and Midlothian in Central Virginia and a McLean office in Northern Virginia. PartnerMD serves more than 4,400 members and provides more than 400 Executive Physicals each year in its three current locations, with a 96% retention rate.
PartnerMD is the nation's largest membership medical practice under one roof. PartnerMD provides customized medical solutions for the individual, with board-certified family physicians, certified exercise physiologists, registered dieticians and an on-site laboratory.
PartnerMD also offers Executive Physicals and customized corporate wellness programs. Executive Physicals include in-depth consultations, exams and screenings with the latest technology, as well as access to a private business suite and Executive Concierge to manage all services. For executives who live out of the area, PartnerMD will coordinate travel plans, hotel accommodations and transportation.
About PartnerMD:
PartnerMD, a subsidiary of Markel Ventures of Richmond, is a membership medical practice specializing in primary care and executive health. Members benefit from 24/7 direct access to physicians, minimal waiting and prevention-focused care. PartnerMD has offices in Richmond, Midlothian, and McLean, Virginia. In the coming years, PartnerMD plans to expand its presence in Northern Virginia, Maryland, North Carolina and South Carolina. Visit PartnerMD on the web at http://www.partnermd.com.