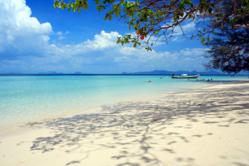 There is certainly no shortage of alarming news about pensions filtering through in recent years, much of it caused by the turbulence in the financial markets and the battle to control the sovereign debt crisis in Europe
(PRWEB UK) 21 August 2012
Loxley McKenzie, Managing Director of property investment firm Colordarcy said, "There is certainly no shortage of alarming news about pensions filtering through in recent years, much of it caused by the turbulence in the financial markets and the battle to control the sovereign debt crisis in Europe.
Even if someone was to build a pension pot of £300,000 – a not inconsiderable amount of money – it might only provide an income of £18,000 per annum. This is about the earnings you might expect from an entry level admin job."
This month there was more worrying news that annuity rates or the rate a worker will get from their pension pot following retirement has now hit an all-time low. This comes as no surprise to those who are following the effects of quantitative easing on government bonds closely.
So for 40 year olds who think that a standard pension will maintain their living standards in retirement it might be time to think again and look at other alternatives such as high yielding property investments.
Colordarcy are keen to point out, however, that making a switch to property or investing a portion of a pension in property will depend on individual circumstances
McKenzie added, "40 is not too late to begin putting something buy to secure a better financial future. This is still less than halfway through the average working life, therefore the sooner people who reach this age get started the better."
There are a whole range of property investments out there that can generate fast returns for those close to retirement including Brazil social housing according to Colordarcy. Here, investors can put in £50,000 and receive £62,000 back in 2 years.
Another alternative is UK hotel room investments that will give a projected return of 7- 10% per annum for the life of the investment making it an ideal fully managed alternative to having all the money in one pension.
Notes to the editor:
Colordarcy is a leading property investment company that specialises in finding positive cash flow investment properties worldwide. Colordarcy investment property portfolio includes some of the best properties for sale in Brazil, Florida, Turkey and the United Kingdom.
For more information, supporting pictures or logo artwork, please contact:
Brett Tudor
PR Manager
Tel: +44 (0) 207 100 2393
Email: press(at)colordarcy(dot)com
Web: http://www.colordarcy.com/