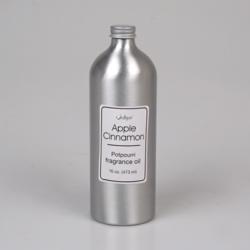 Jodhpuri inc has one of the best assortments of fragrance oils for potpourri!
Parsippany, NJ (PRWEB) November 29, 2012
It's Christmas season, time to decorate the tree, make hot chocolate, clean the house, and figure out how the old fireplace works! This all has to happen before the guests start to arrive. The one thing that comes to mind- does the house smell holiday ready?
Jodhpuri Inc is now offering fragranced oil for Potpourri. Potpourri oil is very versatile and can be used in many ways. For those who are fans of the different fragrances of potpourri, this oil has an obvious purpose – refreshing old potpourri blends. However, aside from refreshing old potpourri, Jodhpuri's scented oils have many other nifty uses as well. Jodhpuri's one-of-a-kind scented oils will allow to vacuum and make any house smell like the holidays at the same time. Simply dip a cotton ball in potpourri oil and place in it a vacuum bag to freshen any home while cleaning. Another easy way to diffuse a pleasant smell throughout a house is by sprinkling potpourri oil on firewood. Enjoy Jodhpuri's finest scents in the warmth of every living room. Sprinkle potpourri oil on your Christmas tree to give it a pleasant holiday scent which will last throughout the whole season.
Available in numerous scents, Jodhpuri's potpourri oil can change the scent and feel of any atmosphere. With fragrances like Apple Cider, Apple Cinnamon, Pine, Cinnamon Spice, and many more, Jodhpuri's oil line is the perfect choice to add a unique scent to any area. Potpourri Oil is not only for the holiday season but is useful year round. Everyday fragrances such as Gardenia, Fresh Linen, Vanilla Bean and many more are also available.
Potpourri Oil can also be used in any homemade or self-made potpourri blend. Some sprinkle the oil on different homemade arts and crafts. For more information and to take advantage of a special holiday discount offer please visit our website at http://www.jodhpurionline.com. Jodhpuri products are also available on amazon.com, search word Jodhpuri.
Jodhpuri Inc. is a leading manufacturer and distributor of Reed Diffusers, Potpourri, Incense, Scented Real Touch Flowers, Water Acrylics, Artificial Greenery, and home décor items for over 23 years headquartered in Parsippany, NJ.