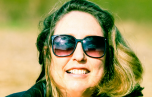 " "The world is going through a major shift right now. People are looking for new answers and a way to restart their lives. The first step for many is to redefine their work situation." Sue Rice
Paris, France (PRWEB) November 05, 2012
On Thursday November 8th at 6:00 PM EST, serial entrepreneur Sue Rice will be featured on a teleseminar entitled: "Reboot: Rethink the rules. Return to your Roots. Rev up your Revenues. The complimentary teleseminar is hosted by the international Power Networking network which has been connecting business leaders since 2003.
Click here to sign up for this complimentary call.
This Thursday night , November 8th at 6:00 pm, serial entrepreneur and international author Sue Rice hosts a teleseminar entitled "Reboot: Rethink the rules, Return to Your roots and Rev Up Your Revenues. According to Rice, this talk is designed 'for all the entrepreneurs out there who want to 'pump up the volume' as well as for all aspiring entrepreneurs who want to create a business they know will succeed." According to Rice, the old rules that used to govern business no longer work, primarily because the messages focused too much on the company and too little on the clients. 'If you want to have a 21st century business that really works, you need to understand the answer to one simple question which is 'What is the transformation you offer your client?' Too many people concentrate on the service or product they provide which means they are talking about themselves. Far too few talk about the transformation they provide to their clients. This is where their focus should be. This is where they will find the keys to the kindgom."
Rice adds that she has talked with thousands of people around the world who are interested in the concept of the 'reboot' whether it is in their lives or in their businesses. "The world is going through a major shift right now at many different levels. People are looking for new answers and a way to restart their lives. The first step for many is to redefine their work situation."
The Reboot teleseminar by Sue Rice on November 8, 2012 at 6:00 pm EST is the perfect fit for frustrated entrepreneurs looking to turn struggle into success. Click here to get one of the limited spots available.
Sue Rice is a long-time strategic and communications expert, author, international speaker and serial entrepreneur who lives a dream life in her renovated farmhouse in Burgundy France. Nicknamed the 'female David Ogilvy', Sue has led rockstar companies like Lego and Nike with her original 'out-of-the-box' thinking and cutting edge marketing savvy.For the last several years, she has helped dozens of successful individuals redefine and repackage their 'regular job' skills to make more money and magic as entrepreneurs. Sue works privately with a small group of exclusive clients either virtually or during VIP "Paris Power" days in Paris, France.