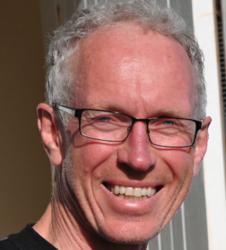 Doctors should educate and encourage their patients in climate change action.
Washington, DC (PRWEB) January 24, 2012
The Security and Sustainability Forum announced that 1050 people from around the globe have registered for its free Public Health and Climate Change webinar scheduled for January 26th. The webinar is bein co-produced by the American Public Health Association, APHA is the oldest organization of public health professionals and represents more than 50,000 members from over 50 public health occupations.
Jonathan Patz, Director of the Global Health Institute at the University of Wisconsin in Madison and founding President of the International Association for Ecology and Health will moderate the Public Health Webinar.
Dr. Patz will be joined by Dr. Andy Haines of the London School of Medicine, Diarmid Campbell-Lendrum from the World Health Organization, Alistair Woodward, University of Auckland and Convening Lead Author for the health chapter of the UN IPCC, and Ann Lion, Abt's project director for USAID's flagship health systems strengthening project, Health Systems 20/20.
The audience will learn the latest about health co-benefits from climate mitigation and ways to strengthen public health systems. The webinar will be educational for anyone interested in the topic and thought provoking for the professional.
This is the fourth in the Security and Sustainability Forum's series on Adaptation and Security in a Changing Climate. Access to SSF's webinar archive is offered free through a free membership program. (http://www.securityandsustainabilityforum.org/membership)
About The Security and Sustainability Forum:
SSF's Adaptation and National Security Webinar Series is designed to assist managers, decision makers and professionals from government, industry and academia, and non-governmental organizations better understand and promote effective measures to adapt to the physical, environmental, economic and political security threats of a changing climate.
###