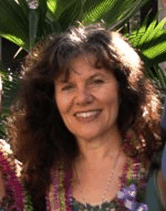 "May you glow with health" says Dr Leia
(PRWEB) February 21, 2012
Located on beautiful sunny tropical Kauai Island in the Hawaiian Islands, Kauai Natural Medicine & Acupuncture Clinic offers a holistic approach to pain and healing. Tomatex Corporation, a leading distributor for RITM SCENAR ® devices in Texas, will be co-ordinating the 2 day RITM SCENAR ® Course on 5 & 6th May 2012 on Kauai Island.
All medical practitioners are invited to enhance their skills and to obtain remarkable results treating patients suffering from acute, chronic & post operative pain with the help of SCENAR technology, originally created for the Russian space research program.
The RITM SCENAR ® is a hand-held Medical Device that delivers electrical stimulation through the skin to trigger the body's own healing process. It has been cleared by the FDA 510(K) for chronic, acute and post operative pain. It is non-toxic and non-invasive.
In joining the first RITM SCENAR training in Kapaa at the Aston Aloha Beach Resort Hotel you have taken the first and most important step towards introducing RITM SCENAR ® to your patients/clients. Space is limited, for further information please email info(at)tomatex(dot)com.
###