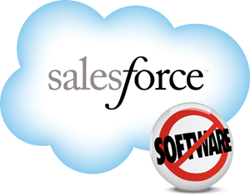 Chicago, IL (PRWEB) May 08, 2012
Since 2008, Sertifi has been integrated within Salesforce.com. The pre-built integration enables Salesforce users to shorten their sales cycle and increase close rates by up to 30% by sending signature requests electronically.
Sertifi for Salesforce is the easiest, fastest, most secure way to send, sign, and track documents directly from Salesforce.com.
Documents can be uploaded from a computer's hard drive or from within Salesforce's notes and attachments. The esign application allows users to send a document for signature directly from the Salesforce opportunity for either a fax signature or an instant electronic signature. Users can also set up rules such as esignature request expirations and automatic reminders for esignature request.
Sertifi's esign application also provides useful analytics and reporting. Users see the real-time status of any esignature request at any time which includes complete document history such as when a document was sent, opened, and signed.
Sertifi for Salesforce benefits include:

Closing business faster
Accelerating sales cycles
Tracking contracts in real- time
Improving sales efficiency
Sertifi's freemium for Salesforce enables an organization to have unlimited users and send 20 documents for esignature per month for free. Installing the Sertifi for Salesforce application can take as little as 15 minutes. If an organization sends out more than 20 documents for esignature during the month, Sertifi offers pricing options that accommodate the organization's esignature needs.
Get the Application
To install Sertifi for Salesforce, visit Sertifi on the AppExchange at: http://bit.ly/SertifiSalesforce. To learn more about Sertifi and its esignature tools, call 1-866-983-8877 or visit their website: http://www.sertifi.com.
About Sertifi
Based in Chicago, Sertifi provides leading electronic signature and Web contracting solutions. Sertifi is the industry's most trusted esign provider and has processed millions of electronic signature documents.
Sertifi provides the industry's leading eSignature Web service API, which enables integration into existing systems, or pre-built connectors into leading platforms including Salesforce and Microsoft Dynamics CRM. Sertifi's Software-as-a-Service technology is used by leading companies including CareerBuilder, Microsoft, Pitney Bowes, and the U.S. Air Force.