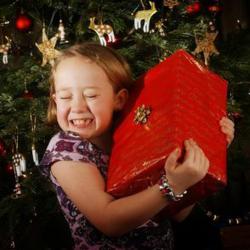 An unwrapped toy for a foster child and $6.00 will get you admission to this favorite Seattle charitable event which includes happy hour and the 2012 Jammin' Challenge Finale.
- Mark Gordon
Seattle, WA (PRWEB) November 01, 2012
For the admission price of only $6.00 plus a new, unwrapped toy, the community can join the kick-off party to Seattle's holiday season. The 3rd Annual Tweet Drive for Treehouse happens November 29, 2012 from 5:30 p.m. - 8:00 p.m. at Hard Rock Cafe Seattle presented by MySeattleNightOut.com; Imelda Dulcich Public Relations and Social Media; Mom Start; BEAN Seattle and the Seattle Social Media Club.
The Seattle Tweet Drive is part of Operation Social Santa, a national event that takes place in over 36 cities. "The holiday tweet drive is setup to collect new toys for underprivileged children within each event's local community," explained Mark Gordon, owner of MySeattleNightOut.com.
"We'll be giving out great door prizes, including a fabulous night out in Seattle, worth over $500," said Gordon. "The first 100 attendees will receive swag bags." Registration is required. Hard Rock Cafe will provide appetizers, drinks are available for purchase. Happy Hour prices will be in effect all night. PopChips Seattle will be on-hand with camera and props to take photos.
In conjunction with the Seattle Tweet Drive, MySeattleNightOut.com and Seattle WAVE Radio will hold the finale of an 8-week Jammin' Challenge at 8:00 p.m. Organizers invite all to come for the Happy Hour Party, and then stay for the music.
The Seattle WAVE Radio Jammin' Challenge will give one talented local musician or band an opportunity to play onstage with some of the "greats" in the Seattle music scene at Play it Forward, the All Star, Icon Jam with Music Aid Northwest at the Neptune Theatre. The final bands competing are Jake Nannery and his Wooden Nickle Band, Andrea Desmond; Silver Bullet and Sea of Misinformation.
MySeattleNightOut.com is a locally owned event and entertainment website with a 6 station on-line radio channel featuring Seattle area bands and local artists. MySeattleNightOut.com allows the consumer to discover easily what is happening at a number of different venues in Seattle on any given night.
Treehouse is an organization dedicated to helping foster children in the Seattle area since 1988, Toys should be unwrapped. Need ideas for what to bring? Treehouse Holiday Wishlist.
Hard Rock Cafe Seattle 116 Pike Street Seattle, WA 98101