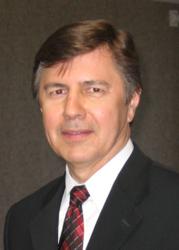 I have always believed the old adage that knowledge is power. The more owners know going into a sale process, the better their result will be.
Louisville, KY (PRWEB) March 12, 2012
With over 13 years of mergers and acquisitions experience, American Fortune CEO, Brian Mazar, has seen his fair share of business blunders. Most of these relate to the process to sell a business and how business owners are misguided through the experience. In order to better educate owners who are considering the sale of their business,Mr. Mazar released to the media today American Fortune's Tips To Sell A Business. "I have always believed the old adage that knowledge is power. The more owners know going into a business sale process, the better their result will be. These tips have proven time and time again to make the biggest difference in the sale of a business."
Mazar sites the following tips as key to a business sale success:
1. Don't wait until the business must be sold, for either economic or emotional reasons. Pressure to sell a business creates anxiety and can force a company into accepting a deal that's not good for the seller--or for the buyer.
2. Prepare to sell a business well in advance. Be sure records are complete for at least 5 years back and be current on all accounting and legal matters. Although often overlooked, be sure to spend time cleaning and organizing the plant/store/facility/office. "Just as one would clean their house for visitors, clean the business environment for buyers," advises Mazar.
3. Hire an experienced business intermediary or mergers and acquisitions advisor. "It is crucial to involve a professional to sell a business. They understand the unique sales process and all of the caveats that may present themselves," stresses Mazar. Not only are they familiar with the process, but they help owners achieve leverage through buyer competition—a valuable skill for an advisor to have. David Gumpert, former Harvard Business Review associate editor said (pertaining to attorneys), "Inexperienced lawyers are often reluctant to advise their clients to take any risks, whereas lawyers who have been through such negotiations a few times know what risks are reasonable." This example can be applied to a seller's experience too. Mazar can't stress enough the value in seeking out a professional to sell a business.
4. Place a reasonable price on the business. Since an inflated figure either turns-off or slows down potential buyers, rely on the seasoned advisor to help everyone arrive at the best "win-win" price.
5. Carry on "business as usual." Don't become so obsessed with the transaction that attention wavers from day-to-day demands which will affect sales, costs, and profits. Since the selling process could take as long as a year, the buyer needs to keep a healthy and steady business.
6. Anticipate information the buyer may request. For example, in order to obtain financing, the buyer will need appraisals of all assets, a business valuation as well as information to satisfy environmental regulations (when real estate is concerned).
7 . Keep time from dragging down the deal. To keep momentum up, work with the intermediary to be sure potential buyers stay on a time schedule and that offers to purchase move in a timely fashion.
8. Negotiate, don't "dominate." Owners are used to being their own boss, but be prepared to learn that the buyer may be used to having his way, too. With the business advisor's help, decide ahead of time when "to hold" and when "to fold."
9. Be flexible! Keep the balls rolling once an offer has been made. Study it closely. Just because the offer's price may be lower than desired, the offer may have other points that will offset it such as higher payments or interest, a consulting agreement, more cash than was anticipated or a buyer that the business is comfortable with. If a counter-offer is necessary, do so only on those points that are of the highest importance. Be willing to negotiate for a win-win in order to sell a business. "There is an old adage that the first offer you get is typically the best offer you will get--and it's amazing how true that statement is," adds Mazar.
American Fortune Mergers & Acquisitions, LLC is a nation-wide firm that provides services in the areas of growth-to-exit planning, mergers and acquisitions and business valuations for businesses with revenues between $3 million and $100 million. American Fortune was founded by industry veteran Brian S. Mazar who developed a unique buying process that is sell-side driven. Due to this process, American Fortune successfully sells their businesses at an average of 98% their listed price.