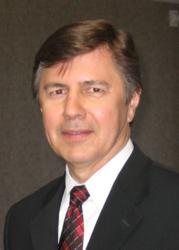 These tips provide a fundamental foundation for smart business-buying.
Louisville, KY (PRWEB) March 22, 2012
Noting the U.S. economy's slow recovery from an exaggerated period of negative market indicators, American Fortune Mergers & Acquisitions prepares buyers for the gradual market rebound by releasing their tips to buy a business.
"These tips provide a fundamental foundation for smart business-buying," says American Fortune Mergers & Acquisitions CEO, Brian Mazar, in a statement released earlier today. Mr. Mazar notes the following tips to successfully buy a business:
1. Conduct a self-evaluation of abilities and interests. If a person has been behind a desk for many years, would they be happy calling on business people and selling them a product or intangible service? Do they posses marketing and sales experience?
2. Run the business enthusiastically. Will the buyer be happy introducing a new product or an unusual service that the public knows nothing about? Could they generate honest excitement for a product or service?
3. Have complete knowledge of the product or service. If the seller of the business gives little or no training in technical or management know-how, be wary of the business opportunity. If the seller has organized all the operating knowledge into a standard operating manual, look with favor upon this business opportunity.
4. Make a market evaluation of the product or service to be offered. Is the market likely to remain strong for the product or services for many years to come? Have competitors entered the market and who will be a threat to the business?
5. Find out how many other companies have been in this industry successfully for a respectable period of time. A legitimate seller will provide information to make a buyer confident that they are making the right decision.
6. Check the training and experience required to run the business properly. Is there a suitable curriculum of training? What is the scope of training and third party support? Does the buyer's background fit the requirements of operating this business successfully?
7. What is the company's profit ratio to sales, to time and service requirements, and to the financial leverage requirements? Could the buyer make more in another type of business?
8. Would the buyer need to work more hours to make the same income? Could the buyer invest the same amount in the business opportunity yet operate a larger operation and get a better return on investment?
9. Research company's history. Is it a newer company with a limited track record? Is it an older firm whose regular products have satisfied customers for years? Is it an older company whose products or services have outlived their usefulness? How long has the company been in business? How much has the company grown over what period of time?
Keep in mind that if a buyer is interested in a successful business with several locations and it's been in business for over 10 years, you'll pay more for this business than one would for a newer business. If a more recently established business acquisition is being considered, check its history very carefully to make sure the sellers are not just dumping a bad business "painted for the market".
10. Evaluate the company with the associations and business groups in which the company or seller is involved. Business owners in specific industries flock together via seminars and conferences and therefore get to know each other. Tapping into the grapevine within the industry can be very helpful in learning some inside information.
11. The Better Business Bureau and similar groups collect complaints about a business. These groups will give you a report if others have lodged previous complaints against the company. Also, make sure the business complies with all the federal, state and local governmental regulations and that it is properly registered and is in good standing.
12. Having a merger and acquisition advisor, an attorney and an accountant is of up-most importance. A merger and acquisition advisor is very versed and experienced in all of the issues relating to the sale or acquisition of a business. They can conduct an in-depth study and guide and protect individuals through the process of buying a business.
American Fortune Mergers & Acquisitions, LLC is a nation-wide firm that provides services in the areas of growth-to-exit planning, mergers and acquisitions and business valuations for businesses with revenues between $3 million and $100 million. American Fortune Mergers & Acquisitions was founded by industry veteran Brian S. Mazar who developed a unique buying process that is sell-side driven. Due to this process, American Fortune successfully sells their businesses at an average of 98% their listed price.