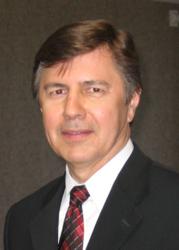 In my experience, companies tend to maintain a holding pattern during election years until they can better predict the direction government will sway in the next term.
Louisville, KY (PRWEB) March 29, 2012
In February of this year, the website Generational Equity published an article by Carl Doerksen entitled "Merger & Acquisition Activity in 2012" which optimistically forecasts the industry's activity levels for the next 12-18 months. American Fortune Mergers & Acquisitions CEO Brian Mazar, however, disagrees with elements of the survey and provides his opinion on what the future will bring to individuals who plan to sell a business.
"I appreciate the article and the information presented, but I disagree with it," Mazar said earlier today. "Some key elements, I believe, were misused." Mazar sites three flaws in what Generational Equity published.
To begin, Mazar does not agree with the statistical foundation of the survey. "It's not accurately representative." According to Mazar, there were two issues. The first is breadth of individuals surveyed. Two hundred executives were involved in the survey and the article sites they were "M&A dealmakers." Assuming that the executives were members of ACG, Mazar feels this group of professionals is far too broad a group. "If you are going to do a survey on mergers & acquisitions, don't include accountants, lawyers, lenders, corporate development officers, etc. Limit your sample size to survey the people who are directly involved in the actual sale of a business. This would include business intermediaries, business brokers, investment bankers and mergers & acquisitions advisors." Additionally, Mazar is frustrated with the sample size. "To make matters worse, the sample size was only 200 people. According to my information, there are approximately 4,000 individuals involved in the sale/acquisition process in the middle-market. So not only is the sample too broad, it is too little. It represents only 5%. If the right people were surveyed, even a smaller sample size would be accurate. But, as it is, this is not reliable."
Mazar is also disappointed that the election year impact is not considered in the article. "Three references in the article spoke to industry optimism over the next 12-18 months. Although the economy is in an up-swing, who is in the White House has a major impact on business regulations, taxes and the way the government spends their money. In my experience, companies tend to maintain a holding pattern during election years until they can better predict the direction the government will sway in the next term."
Election year significance and the economy's current conditions are two main elements that Mazar uses to support his last argument. "I am not of the belief that the mergers & acquisitions industry will see great leaps in activity so soon." While the article speaks of "compelling information about trends in the M&A world during the next 12-18," Mazar believes true mergers & acquisitions activity won't occur until at least the 3rd quarter of 2013 and, only then, if there is a republican in the White House.
When asked how Generational Equity might receive his opinions, Mazar stated, "I have tremendous respect for the professionals at Generational Equity. They have a terrific reputation. But I think they will agree with me that disagreement is healthy. In fact, disagreement is somewhat responsible for the existence of the mergers & acquisitions industry."
American Fortune Mergers & Acquisitions, LLC is a nation-wide firm that provides services in the areas of growth-to-exit planning, mergers and acquisitions and business valuations for businesses with revenues between $3 million and $100 million. American Fortune was founded by industry veteran Brian S. Mazar who developed a unique buying process that is sell-side driven. Due to this process, American Fortune successfully sells their businesses at an average of 98% their listed price.