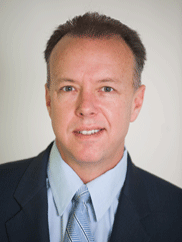 Every company has a culture, for better or for worse. Companies with the most agile, high-performing cultures far outperform their competitors. -- Dustin Seale
London, UK (PRWEB UK) 12 December 2012
The impact of culture on performance can be measured and is significant. Culture can account for up to half of the difference in operating income between two organisations in the same business, according to Senn Delaney, the international culture-shaping firm. Senn Delaney has published a new series of case studies demonstrating the strong link between creating an agile, high-performance organisational culture and desired business results. Featured case studies include more than a dozen companies, including European frozen food giant Iglo Group and global restaurant company Yum! Brands (Taco Bell, Pizza Hut and KFC).
View and download the culture case studies on Senn Delaney's Web site.
"Every company has a culture, for better or for worse. Companies with the most agile, high-performing cultures far outperform their competitors," according to Dustin Seale, Partner and Managing Director EMEA of Senn Delaney, the culture shaping firm.
"A recent study on core beliefs and culture by Deloitte found that 94% of executives and 88% of employees believe a distinct workplace culture is important to business success. The survey reported that 84 percent of employees and 83 percent of executives believe having engaged and motivated employees is a top factor contributing to company success."
Our work with clients over the past 35 years reinforces these findings, states Seale. He notes that companies that embark on a process to shape their culture do so with very specific business goals in mind and challenges they need to overcome. And those who have the most success determine that creating an agile culture is the top strategy that will enable all other strategies.
Key drivers for embarking on a culture transformation process in companies are not always purely financial, but in the end, they do create a distinct competitive advantage, Seale notes. "To borrow a great analogy from Harvard Business School Professor and noted business author James Heskett, running an organisation on financial numbers alone is like driving while looking in the rearview mirror. Organisations that wait for a significant downturn in their financial measures, such as growth and profit, to signal the need for change are doomed to fail because those measures will have declined long before financial results begin to show it."
"The CEOs and senior leadership teams in these case studies determined that their organisations needed a culture shift for several reasons," states Seale. Iglo Group, the largest frozen food company in Europe, was able to build a culture of competitive collaboration to integrate a major merger and position itself for growth. Yum! Brands created an iconic recognition culture across 117 countries and 1.4 million employees that has been key to generating 13 percent year-over-year growth for more than a decade. The culture has also enabled Yum! Brands to focus on driving aggressive international expansion with 14,200 restaurants outside the U.S., China and India Divisions in over 120 countries. In the US, Atmos Energy has focused for years on creating, embedding and nurturing the AtmoSpirit culture for and long-term health and success. Financial Services Company First Horizon National Corporation sought to create an agile culture to succeed in a rapidly changing environment as part of a turnaround strategy.
About Senn Delaney
Founded in 1978, Senn Delaney is widely recognised as the leading international authority and successful practitioner of culture shaping that enhances the spirit and performance of organisations. Senn Delaney's passion and singular focus on culture, combined with decades of hands-on experience, have resulted in a comprehensive and proven culture-shaping methodology that engages people and measurably impacts both the spirit and performance of organisations.
Visit Senn Delaney's new thought leadership video channel, SDTV, for expert advice on best practices in culture shaping, CEO interviews on leadership and leading culture, client success stories and more.