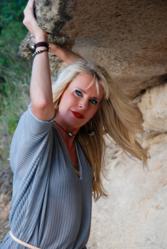 We have already been contacted by some pretty big TV networks
Miami, Florida (PRWEB) December 14, 2012
Top-40 indie band 'Side FX' hits the stage at Miami's oldest club 'Tobacco Road' which will be taped live as a part of their Spin Me Dizzy Tour. The group just came back from an international spin in the Caribbean for the better part of the fall after announcing tour dates on the Playboy radio channel.
"We've never had a true live performance captured on camera," says Kim Cameron, lead singer and songwriter for the group. "We have had fans give us mobile phone videos which we always post, but never a really high-end production company like Red Zone."
Capturing a live performance on camera has always been a challenge with sound, crowd control and lighting, all having a significant impact on the quality of footage. "Since we announced the taping, we have already been contacted by some pretty big TV networks who are interested in the show, which is pretty exciting," says Cameron.
The performance will take place January 11th, starting at 10:00 PM, with three shows that night, featuring their newest album 'Spin Me Ever After'. In 2010, the group had toured in Florida at Tobacco Road. "I just loved the place and could not wait to come back. There is something about being in a place with so much history and great musicians who had shared that stage," says Cameron.
For Side FX, 2012 brought the band many successes with 4 viral videos, (2.4 Million views) the release of their 4th album, which was met with numerous 5-star reviews, an appearance on Sirius radio, a photo shoot for Style magazine and Paris fashion photographer Chrystele Escure, an invitation to write for both ABC and NBC network catalogs, and song placements on several TV shows.
Side FX is known for pushing the limit with their musical sounds, all of which have paid off last year with 5 charting singles, 3 of which hit within the top 40 on Mediabase and Billboard.