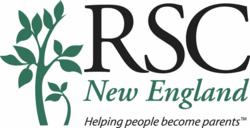 "The optimal outcome of an IVF cycle is the singleton live birth of a healthy baby," explains Dr. Samuel Pang, Medical Director at RSC New England.
Boston, MA (PRWEB) July 17, 2012
Medical practices providing assisted reproductive technologies (ART) are required by federal mandate to report procedure details associated with IVF in addition to pregnancy and live birth outcomes to the Centers for Disease Control (CDC). SART, an affiliate of the American Society for Reproductive Medicine (ASRM), publishes these reports annually with a two year delay. Data is categorized by state for each fertility center in the United States and available online.
In the United States, throughout the 1980s and 1990s three to four embryos were transferred to most IVF patients to compensate for low embryo implantation rates. As IVF science and technology developed, the likelihood of implantation significantly improved prompting the ASRM to begin recommending that fertility doctors modify their embryo transfer protocols in an effort to reduce the number and adverse effects of high-order multiple gestation pregnancies and births.
In 1998, ASRM began issuing guidelines regarding the number of embryos fertility doctors transfer to patients undergoing IVF. In early 2000, a strong recommendation was made for elective single embryo transfer (eSET) for patients who are under 35 years of age. SART defines eSET as, "... an embryo transfer in which more than one high quality embryo exist, but it is decided to transfer only one embryo."
"The eSET rate at RSC New England increased to 6.3% by 2005," states Rick Dietz, RSC New England Executive Director. "Since 2005 our eSET rate has consistently trended upward every year to a rate of 24.4% by 2010, indicating our clinicians' commitment to providing positive patient outcomes by following the ASRM guidelines."
In 2008, the Reproductive Science Center was the only fertility program in New England to be recognized by the ASRM as a leader in national efforts to follow guidelines regarding embryo transfer number.
The physical health of mothers and babies, the psychosocial impact on families, and short and long-term health care costs are all critical factors in efforts to reduce multiple gestations and increase singleton pregnancies and births associated with IVF.
Multiples have higher rates of premature births and other health challenges including low birth weight, growth, respiratory and digestive problems. For women carrying a multiple gestation pregnancy, there are a number of potential health risks including the development of gestational diabetes, increased risk of miscarriage, and preeclampsia, a condition that can result in serious or even fatal complications.
"The optimal outcome of an IVF cycle is the singleton live birth of a healthy baby," explains Dr. Samuel Pang, Medical Director at RSC New England. Dr Pang was an investigator in a clinical study to determine if increased psychosocial risks are associated with the birth of twins, triplets or more as a result of assisted reproduction. The report of this study, co-authored by Dr. Pang and published in a 2005 edition of the professional journal Fertility and Sterility, state that, "For each additional multiple birth child, the odds of having difficulty meeting basic material needs more than tripled. The odds of a lower quality of life and increased social stigma more than doubled. Each increase in multiplicity was also associated with increased risks of maternal depression."
In the April 2012 edition of Fertility and Sterility, an article about elective single embryo transfer produced by the Practice Committee of SART and ASRM asserted that the economic impact of multiple gestation pregnancies and births needs to be considered beyond the short term costs of maternal hospitalization and neonatal intensive care. In 2004, the authors write, "Approximately 4% of all preterm births in the united States resulted from assisted reproductive technologies. [The] associated costs reached $1 billion." The Committee further explains that, "Compared with singleton pregnancy, the known costs associated with twin pregnancy and [any resulting abnormal condition] are increased fourfold, and for triplet pregnancy and birth by tenfold."
The Society for Assisted Reproductive Technology Practice Committee suggests that lifetime costs of chronic illness, rehabilitation and special education associated with the adverse results of multiple births are significant and need to be taken into account.
*All quoted data represents women under 35 years of age
Founded in 1988, RSC New England is among the 10 largest reproductive medicine practices in the United States. Based in Lexington, Massachusetts, RSC New England operates 12 offices throughout Massachusetts, New Hampshire and Rhode Island and provides comprehensive diagnosis, evaluation, consultation and treatment for infertility. RSC New England is a member of Attain Fertility Centers, the largest network of fertility service providers in the U.S.