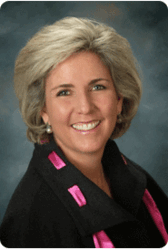 Investments that mitigate climate impacts increase the value of municipalities
Washington, D.C. (PRWEB) March 21, 2012
The Security and Sustainability Forum announced that it has posted a video previewing its March 22nd webinar on Maintaining Economic Vitality in a Changing Climate. Access the preview here.
The webinar panel features sustainability officials from the Cities of Copenhagen and Chicago and risk management, investment and economic development experts from leading global organizations including Zurich Financial, Ceres and ICLEI.
Learn how to use the increased value from climate risk reduction to pay for sustainability investments that protect the community and promote growth.
Register for the free webinar, which is on
March 22, 2012
1:15 to 2:45 PM EDT
The webinar is co-produced by ICLEI Local Governments for Sustainability USA
About SSF: The Security and Sustainability Forum is a public interest, membership organization that hosts free live educational webinars featuring panels of global experts who address the human health and welfare impacts caused by climate and other environmental disruptions. A major focus of the webinars is how sustainable approaches to minimize environmental stresses can reduce instability and conflicts and can improve the security of mankind. Our programs seek not only to educate, but also to spark new ideas about approaches and solutions.
About ICLEI: ICLEI is the leading nonprofit membership association of local governments committed to climate action, clean energy, and sustainability, with more than 500 local government members in the United States and 1,100 worldwide. ICLEI helps local governments learn from one another, and supports their local initiatives with cutting-edge tools, trainings, resources, and technical guidance.