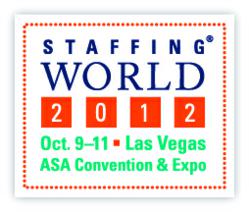 We're excited to exhibit at Staffing World 2012 and demo our eSignature service that enables recruiters to simplify their staffing process.
Chicago (PRWEB) September 19, 2012
Sertifi enables staffing agencies to automate their business and recruiting processes including the sending and signing of client agreements, onboarding forms and other human resource paperwork.
Staffing companies that utilize Sertifi's time-saving electronic signature service are able to streamline the recruiting process. Implementing Sertifi's eSignatures enables staffing and recruiting companies to:

Expedite candidate application process - including release form for background check, W4 form, offer letter, I9 form and other required HR documents
Better share and collaborate with candidates
Increase productivity – recruiters can create automatic signing reminders for candidates
Save money – eliminate costs associated with paper, printing, faxing and shipping
Enhance company image – customer and client experience is improved by the convenient signing process and positive impact on the environment
Sertifi at Staffing World
Sertifi will be located at booth #608. Doug Rae, sales director, and Jessica Hughey, marketing manager, will conduct live eSignature demos throughout the event.
"We're excited to exhibit at Staffing World 2012 and demo our eSignature service that enables recruiters to simplify their staffing process," said Rae. "HR professionals are able to better focus on recruiting and retaining top talent instead of stressing over issues surrounding manual contract processing and the status of paperwork sent."
Sertifi will also conduct a raffle of an iPod Nano. Attendees can simply drop off their business card as entry into the drawing. The winner will be selected on Thursday, Oct. 11.
Upcoming Staffing and eSignatures Webinar!
Join Sertifi on Wednesday, Oct. 3 at 1 p.m. CST for a free 30-minute webinar that will include a live eSignature demo followed by a brief Q&A session. Click "Register" to reserve your webinar seat today. To learn more about Sertifi and its eSignature tools, call 1-866-983-8877.
About ASA and Staffing World
The ASA is the voice of the U.S. staffing industry. ASA and its affiliated chapters advance the interests of staffing and recruiting firms of all sizes and across all sectors through legal and legislative advocacy, public relations, education and the promotion of high standards of legal, ethical and professional practices.
The ASA Annual Convention and Expo, Staffing World, is the industry's largest, most comprehensive convention and expo. Each year, thousands of staffing professionals, leaders and innovators convene at Staffing World to share cutting-edge strategies, exchange best practices and explore the latest products that help leverage world-class companies. For more information, visit http://www.americanstaffing.net
About Sertifi
Sertifi provides business tools that speed up the last mile in the contract process enabling organizations to shorten their contract cycle. Sertifi provides the industry's leading Web service API, which enables integration into existing systems, or pre-built connectors into leading platforms such as Salesforce and Microsoft Dynamics CRM. Sertifi is trusted by leading companies including CareerBuilder, Microsoft, Pitney Bowes and the U.S. Air Force.