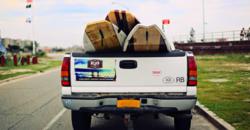 We wanted to add to and enrich the surfing/sup lifestyle.
Rockaway Beach, NY (PRWEB) September 25, 2012
Starting October 1st, 2012, The H2O Generation will be forming a joint venture with 45+ partner surf, kayak and stand up paddleboard stores to donate stand up paddleboards to local charities throughout the United States. Each partner retailer will be given a $1,000 stand up paddleboard to donate to a charity of their choice to be auctioned off at the charities fundraising event.
In certain situations, The H2O Generation will partner with the retail store to run a Charity Stand Up Paddle Board Race or Charity Stand Up Paddleboard Clinic with the board being auctioned off at the conclusion.
Charities that are not chosen by retail stores are encouraged to contact The H2O Generation directly to purchase a stand up paddleboard at wholesale pricing in order to auction it off at their event.
The new program was conceived by The H2O Generation owner Kelley Brooke, "At our company's inception we knew we didn't want to just simply sell boards. We wanted to add to and enrich the surfing/sup lifestyle, while maintaining important old fashioned core values. Since day one it was very important for us to give back to the communities that we sold boards to. We hope that our board donation program will raise over $100,000 for the communities that support us."
Additionally, portions from every board sold through The H2O Generation's stand up paddleboard ecommerce site will be used to fund H2OCares, a program that teaches Children with Autism and their families how to stand up paddle board.
About The H2O Generation:
The H2O Generation is a stand up paddleboard company that has introduced a line of innovative stand up paddleboards hybrid with that familiar retro design. Our products appeal to the classic surfer, but satisfy the adventurer in all of us. Stand up paddling is more than just taking control of the waves or the feeling of cruising along the glassy waters at sunset. To us, it's a movement, a thirst for life and adventure while staying grounded in old school surfing values.
Classic surfing + Innovation = The H2O Generation