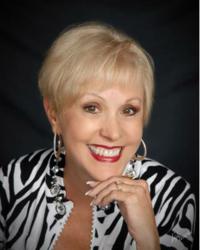 I've worked with thousands of women across the nation and have often observed hurt in their eyes and seen some of the same fears that caused me to lock down my feelings and squash my dreams.
Nashville, Tenn. (PRWEB) September 19, 2012
Sue McGray is not someone most people would have picked out to be successful in life, let alone reach the top echelon of one of America's best known, best loved beauty organizations.
In 2003 she qualified as a Mary Kay Independent National Sales Director—a feat only a few hundred women have accomplished out of the company's 2 million consultants. But she first had to overcome years of fear, insecurity, low self-esteem, regret and codependency.
"For so many years I felt invisible to people around me because I believed the lie that I was insignificant. I didn't think that I deserved God's love, success or anything else. I constantly compared myself with other women and always came up short," McGray said.
"I've worked with thousands of women across the nation and have often observed hurt in their eyes and seen some of the same fears that caused me to lock down my feelings and squash my dreams," she added.
McGray's transformation from a shy, insecure young lady to into a confident, successful businesswoman who reached the height of her profession is nothing short of remarkable.
Raised in a poor home in rural Tennessee, she grew up believing that her acceptance was based on her performance. She had a deep-seeded insecurity and was, as she puts it, "too shy to order pizza by phone."
At 16, she experienced a shattering event that forever changed her life: the tragic death of her youngest sister, who was run over by a school bus. McGray, who was on the bus when the accident occurred, was overcome with anger, grief and resentment. She symbolically buried her heart and feelings so that she would never experience hurt like that again.
When she was just 18, she married a man who sought to control all aspects of her life. It took many years of heartache and grief for her to discover there was a name for the craziness she was experiencing in her relationship: codependency.
Even though she was painfully shy, didn't have her own car, and had no money or credit in her name, McGray became a Mary Kay consultant with the goal of earning a hundred dollars a week. She entered the cosmetics industry lacking confidence and skill in using cosmetics, and her first Mary Kay parties were disasters.
As she gradually overcame these obstacles and her business grew, her relationship with her husband steadily deteriorated. In a desperate effort to save their marriage, McGray became two distinct people. Around her husband she was a timid, no-nothing, "invisible" wife, while outside the home she was a secure, accomplished businesswoman who seemed to have it all together. The act didn't work.
Fear, insecurity, low self-esteem and regret became the four pillars of McGray's life, causing her to hide her true self as her world came crashing down around her. After a painful divorce, she got a fresh start and a new life. Despite seemingly insurmountable challenges, McGray's faith, determination and perseverance enabled her to pick up the pieces and take charge of her life, eventually fulfilling her long-time dream of becoming a Mary Kay Independent National Sales Director.
In her just released book, "Becoming Visible: Letting Go of the Things that Hide Your True Beauty" (HigherLife Publishing), McGray explains the success principles and life lessons that changed the way she thought and lived. She shares how readers can, like her, step out of their personal prisons and let go of the things that hide their true beauty.
At the end of each chapter, McGray invites readers to "Hear My Heart" as she offers insights on everything from helping a person deal with the loss of a loved one or a failed marriage to discovering her "secret" to success and the keys to reaching a goal.
She also provides a behind-the-scenes look at the legendary Mary Kay Ash, sharing the sometimes humorous memories of their times together and important lessons Mary Kay taught her not only about business, but also about life.
"I have always had the utmost respect for Sue not only as a woman but also as a professional. I am so happy she has taken the time to write about her journey. This book will indeed be an inspiration to others as it has inspired me," wrote Singer, Actress, Author and Motivational Speaker Stella Parton in her endorsement of the book.
Becoming Visible is available at Hudson Booksellers (Nashville), LifeWay Christian Stores, Amazon and at her website http://www.suezmcgray.com.
###