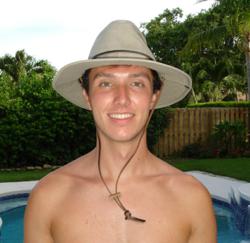 strong connection has been made between skin cancer and tanning beds
Hobe Sound, FL (PRWEB) April 08, 2012
Wittmann Textiles Company, known for its comfortable cotton nightshirts made in the USA, has expanded their line of Sun Protective hats and T-shirts. Their Sun Protective Hats with 50+ UPF provide a good range of selection from caps with flaps, Aussie hats, Ladies Scala Hats, and Safari Hats. Some hats are made with the active lifestyle in mind and have all the different chin straps and pulls to keep hat on in wind. Wittmanns offer SPF® T-Shirt's are the only 100% cotton t-shirts on the market to offer "Excellent UV Protection", an UPF of 50+, the highest possible UV rating. The UPF rating is the UV rating for clothing; a UPF of 40-50+ (the highest possible sunscreen rating). The SPF brand is only 100% Cotton t-shirt recommended by the Skin Cancer Foundation.
With many consumers having allergies and health related problems, doctors sometimes recommend wearing all cotton and natural fiber products and these are often hard to find. After reviewing 40 years of cancer cases, Mayo Clinic reported recently that melanoma, the deadliest form of skin cancer, has increased eight-fold for young women and four-fold for young men in their 20s and 30s.
Because such a strong connection has been made between skin cancer and tanning beds, many states are working to restrict use of tanning beds for people under age 18.
Other Wittmann Textiles Company products include: Terry Robes, Waffle Robes, Bath Wraps, Munsingwear underwear, Organic Cotton nightshirts, flannel nightgowns and nightshirts, traditional Sea Island nightshirts, and heavier knit Henley nightshirts, cotton and wool socks, and more. Instead of weekly sales on only certain products, they offer everyday quantity pricing and free shipping over $190.00.
Wittmann Textiles Company is an industry leader with 57 years of experience in bringing comfortable cotton products directly to the consumer at the best possible price. Wittmann Textiles Company, headquartered in Hobe Sound, FL, offers the highest quality sleepwear and advertises in Smithsonian, Elks, Sierra, National Review, and others. Wittmann Textiles Company offers great personal customer service and all products are backed by a 100% Satisfaction, Money-Back Guarantee. For more information, please visit http: http://www.wittmanntextiles.com.