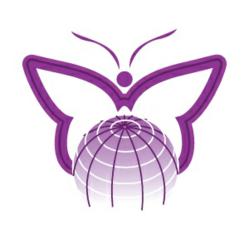 Susan's article aims to explain the balance of SEO and how law firms can create a solid foundation for online success and brand development to get more clients.
Pasadena, CA (PRWEB) October 31, 2012
Susan's article, "Lawyers and SEO: A Match Made in Heaven or Hell?" can be accessed in the new interactive iPad legal marketing magazine as a download through the iTunes app store.
Can't Attorneys and SEO Just Get Along?
Working with search engine optimization (SEO) can sometimes feel like a love-hate relationship. Either way, it's common for attorneys to overdo or ignore SEO; both of which often end up hurting more than helping. Susan's article aims to explain the balance of SEO and how law firms can create a solid foundation for online success and brand development to get more clients.
The article only grazes the surface of the intricacies of SEO and attorney marketing but gets to the core of doing websites right, who to trust, staying ahead of the competition, and giving your target audience the information they need.
A section of Susan's article called "SEO isn't a Quick Fix" may stand out the most to lawyers who may think that high search engine rankings happen overnight. In such a competitive professional field, of course an attorney wants to have the highest rankings. However, achieving strong web placement demands a lot of time, patience, testing, and analysis.
Going Digital
With the Internet leading marketing for law firms and businesses, mobile websites and apps, as well as iPads are becoming increasingly popular and convenient. As such, Cindy Speaker, CEO of Speaker Media & Marketing, has launched an interactive iPad Law Firm Marketing Magazine that is easily downloaded and goes directly to the Newsstand App on the home page of an iPad. By creating an iPad magazine that users can subscribe to and read while on-the-go, Cindy also had the benefits of audio, video, and other operator-controlled features in mind.
If SEO Was Easy, Everyone Would Be On Page 1!
A lot of companies claim to know SEO but fail to deliver high search engine results for their clients. They either don't actually know SEO or don't want to do the hard work that it requires. With that being said, SEO is an ever-evolving process and it's important to stay up to speed on the latest algorithm changes and other Internet advancements. It is a company's ability to adapt to these changes and advancements that makes SEO-based marketing successful. What Charles Darwin said about the survival of a species is true for the success of an SEO marketing company as well: "It is not the strongest of the species that survives, nor the most intelligent that survives. It is the one that is most adaptable to change."
Attorney Marketing Results
For over a decade, Susan L. Sipe has been assisting lawyers throughout the United States garner strong web property and high search engine rankings. SLS Consulting customizes marketing plans to fit each client's goals and focuses on unique website design, content development, social media management, blogging, SEO, link building, lead generation, and more. As a company that takes pride in each and every website that it creates, Susan and her experienced marketing team are dedicated to working hard and passionate about exceeding clients' expectations.